A yearbook typo has nicknamed a young baseball slugger as "Home Run Hitler".
In an advert intended to boost a graduating senior (they're around 13-years-old), family opted for a photo of him playing for the Little League All-Star squad from his youth.
"Congrats to our Home Run Hitler. Class of 2013. Love Mom, Dad, and Kota," reads the message.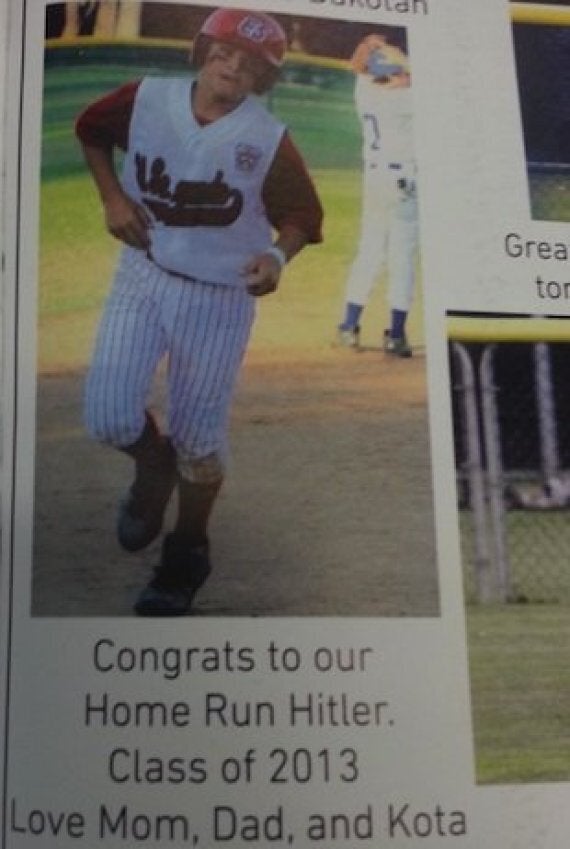 Such an amusing error will chime with Curb Your Enthusiasm fans who have seen the "Beloved Aunt" episode.
The headline of the Imgur entry reads: "Terrible typo I found in my school's yearbook." It wasn't quite as bad as Larry's (WARNING: strong language).
Related