Yasmin Nakhuda, who refers to herself as Darwin's "surrogate mother" has been fighting for the nappy-clad Japanese macaque since he was spotted wandering in Toronto in December last year.
He was taken into the Story Book Farm Primate Sanctuary in Ontario and Nakhuda was fined $240 as keeping the breed as a pet is illegal in Canada. Darwin wanders through the Toronto Ikea car park
The sanctuary had alleged Nakhuda and her family had abused Darwin, but the allegations have since been dropped.
She has conceded she knew it was illegal for her to keep a pet monkey in Toronto, but alleges she was tricked by Animal Services into signing over ownership, CTV News reports.
It is believed Darwin unlocked his own cage and opened the car door before embarking on his stroll across the car park.
Nakhuda has been unsuccessful in two court bids to get the monkey back on an interim basis as she waited for the trial to begin. She has had restricted access to Darwin at the sanctuary in the meantime.
She told CBC News if she does get him back she is willing to move her family to a jurisdiction where pet monkeys are permitted.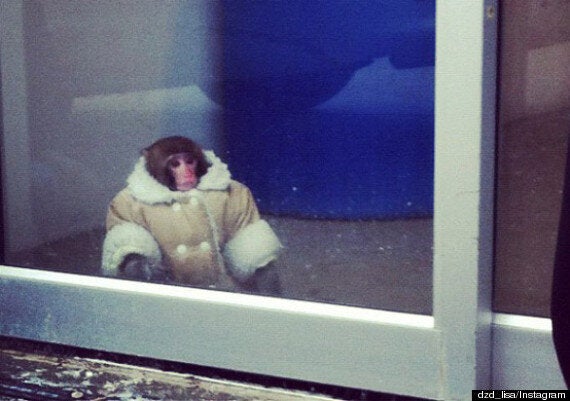 Darwin was pictured peering wistfully through the window of the Toronto Ikea store
The judge in charge has stressed that Darwin is, of course, not Nakhuda's child, making the case over possession of personal property, rather than a custody battle.
The trial began on Thursday and is set to last for four days.
In December she told the Toronto Star: "It was a babysitting experience that turned out into a fatal attraction and put me where I am.
"It's not like raising any other animals, or dog or cat. You need to experience it. He has feelings like human beings."
The real-estate lawyer says Darwin eats, sleeps and showers with her, and that he needs her "like a child needs a mother".
In a video uploaded in October, she writes: "He is more than a handful: needs to be baby bottle fed night time and needs at least 3 diaper change a day.
"He has to be with me all the time which means he goes with me to the office, sleeps with me, eats with me, showers with me, goes shopping with me . . . it is more than a human baby so yes, not everyone can handle a baby monkey. He is now 6 months old only and is expected to be around 4 feet tall."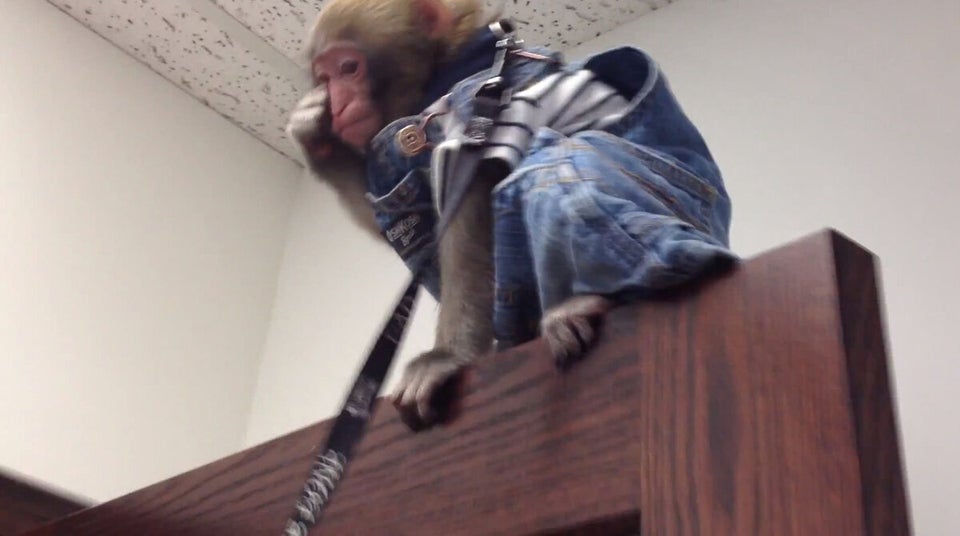 Darwin The Monkey