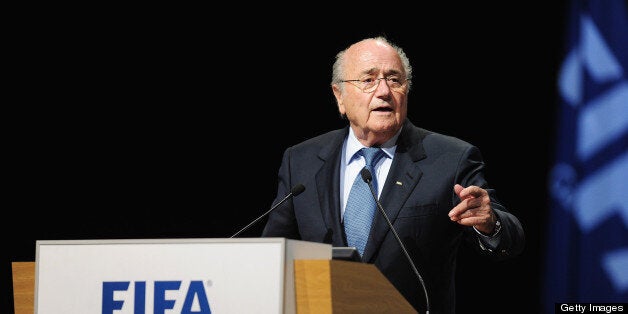 Sepp Blatter's penchant for outdated comments continued at the Fifa congress in Mauritius when he made a sexist remark on Friday.
In the same week the Jurassic Fifa president described one of the candidates for its executive committee, Australia's Moya Dodd, as "good, and good-looking", he patronised the females in attendance on Friday.
"Any ladies in this room? Say something ladies! You are always speaking at home. Now you can speak here," Blatter quipped.
Blatter - and Fifa's - commitment to quality has regularly been questioned during his 15-year tenure as president.
Alexandra Wrage resigned as Fifa's independent governance committee in April citing "blatant sexism".
In 2004 77-year-old Blatter also suggested female footballers wear tighter shorts to help promote the game.
"They could, for example, have tighter shorts," Blatter remarked at the time. "Female players are pretty, if you excuse me for saying so, and they already have some different rules to men - such as playing with a lighter ball. That decision was taken to create a more female aesthetic, so why not do it in fashion?
"Let the women play in more feminine clothes like they do in volleyball."
Related