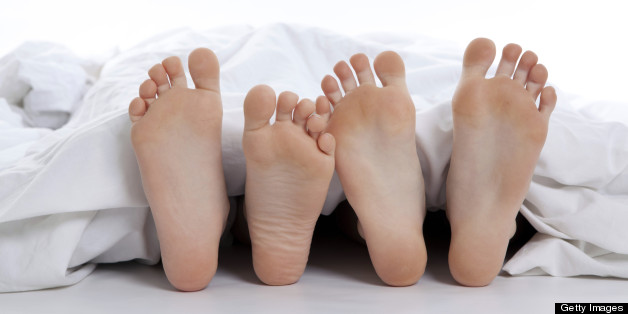 Getty Images
Pundits are divided over the significance of a secret love affair said to have "rocked" Downing Street.
The Mail on Sunday announced that David Cameron had held "crisis talks" after being told of the "sensational" affair.
However, it would not reveal the identities of the people involved, citing legal reasons.
On Sunday, Phil Reilly, the deputy press chief for the Liberal Democrats, claimed he had been told who was involved, and declared himself "underwhelmed".
"Was promised Currie/Major level of surprise and something that would impact gov agenda. That's a v high bar. This doesn't meet it," he posted.
But Tory blogger Iain Dale suggested the story would eclipse the lobbying allegations that led Conservative Patrick Mercer to quit the party on Friday.
Westminster blogger Guido Fawkes reported that when he told an aide to the Prime Minister about the affair "the blood drained from his face".
Number 10 sources insisted there had been "no crisis talks or meetings" as claimed in the Mail, the Press Association said.
The newspaper had quoted a senior source describing the affair as "dynamite" - likely to stun the public as much as the 2002 revelation of former Prime Minister John Major's four-year affair with Tory colleague Edwina Currie.
There had also been "great personal distress to innocent parties affected", the source told the newspaper.
Twitter was relatively free of serious speculation regarding the identities of those involved, with many of the social media postings on the topics being jokes about the coalition "love affair" between Mr Cameron and Nick Clegg.
Others posted a doctored picture portraying the Prime Minister in a passionate clinch with US president Barack Obama,
Larry the Downing Street cat or suggested Education Secretary Michael Gove was "in love with himself".
Commons Speaker's wife Sally Bercow recently settled a libel action brought by Lord McAlpine after the High Court found a tweet posted by her was highly defamatory of the Tory peer.
One post included the phrase "innocent face" - a phrase Mrs Bercow used in the offending message.