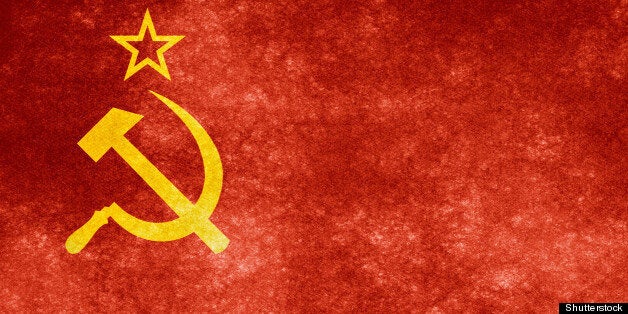 An old corner of the internet once controlled by the Soviet Union has become a "haven" for hackers, security experts have said.
According to the Associated Press, the .SU domain assigned to the former state in 1990 is attracting cyber criminals, who use websites with that suffix to send spam, steal money, hold hard drives for ransom and generally cause havoc online.
It is thought that many of the websites hosted on the domain were once assigned to Russia's official .RU address, but after rules governing the .RU space were tightened in 2011 scammers have upped-sticks and moved into the online remains of the former Soviet Union.
The .SU domain was saved from the scrapheap after the nation collapsed in 1991. Those maintaining it refused to shut it on "patriotic" grounds, the AP said. Similar domains once registered for East Germany and Yugoslavia have disappeared but .SU has thrived. Group-IB, who run an internet watchdog in the country, say that the number of domains on .SU doubled in both 2011 and 2012.
One official at Group IB told the AP that "more than half" of all cybercriminals in Russia run their nefarious dealings there.
In all more than 120,000 sites are registered on the domain, and those running it currently - the Foundation for Internet Development - refuse to shut it down for commercial concerns.
The FID point out that many legitimate sites are hosted with .su addresses - from comedy sites to historical ones - and add they are working to bring down criminal sites as soon as they can, since their presence is "a threat for our image".
They add they are calling on the Russian government to tighten laws relating to cybercrime so they can close sites more efficiently.
Needless to say, if you get sent a link to a website ending in .su, it's probably worth taking extra care.
Related