Arsenal manager Arsène Wenger has admitted he made a "huge mistake" in failing to sign Gareth Bale.
The Gunners scouted Bale when he was a left-back at Southampton, along with fellow teenager Theo Walcott.
Walcott joined Arsenal in January 2006 and has struggled to make an impact at the Emirates Stadium while Bale departed St Mary's for Tottenham the following year.
"We didn't take him as we had Ashley Cole and Gael Clichy and didn't want another left-back," Wenger told Al Jazeera Sport.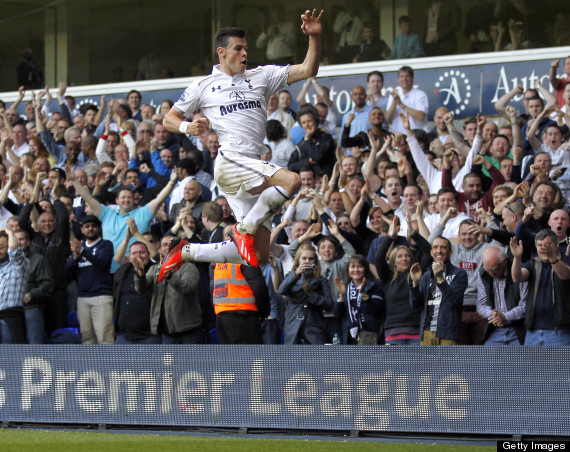 Bale is the PFA and FWA Player of the Year
"I must confess it was a huge mistake as he can play in midfield. He struggled at the start at Tottenham, then they moved him to midfield and he has done exceptionally well.
"The career of a player sometimes depends on playing in the right position."
Bale, 23, actually made his Spurs debut on the wing against Manchester United in 2007, rather than in defence.
The PFA and FWA Player of the Year has signed a contract in all but one year since he arrived at White Hart Lane and has been linked with a summer transfer to Real Madrid.