Some lucky Stone Roses fans are still recovering from the emotional outlay of seeing their favourite band AND Shane Meadows in one room at last week's world premiere of 'Made Of Stone' in Manchester.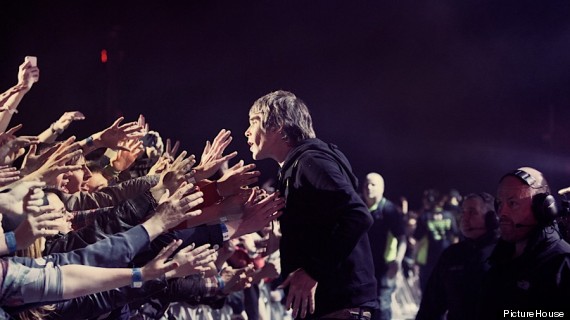 'Made of Stone' begins with a mesmerising shot of Ian Brown meeting the band's fans
For the rest of the band's devoted following, Meadows' love letter to his musical icons is in cinemas this week, and we have an EXCLUSIVE. WORLDWIDE. CLIP above.
Meadows has made an unapologetically gushing film about the Stone Roses reunion - something he signposted early on, telling frontman Ian Brown that if they let anyone else make the documentary, he would kill himself.
This has irked some critics (such as our own blogger Ashley Hames - read what he has to say here), but there is much to admire, too (my own review here).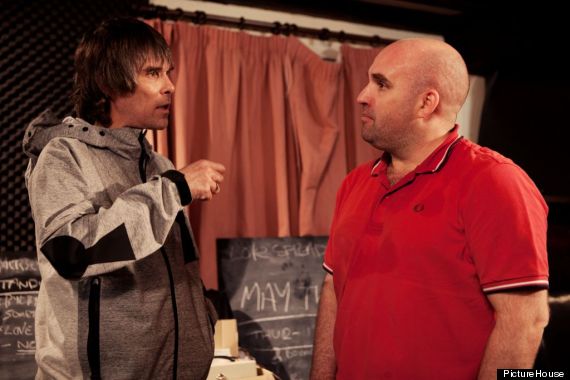 Shane Meadows has made an unapologetic love letter to the Stone Roses
What Shane Meadows undoubtedly brings is his unique touch at depicting normal people (award-garneringly so in 'Made in England') and never more effectively in 'Made of Stone' than letting the fans speak for themselves - as in our clip above - particularly those lucky few who made it to the Roses' impromptu warm-up gig in Warrington last year, before their emotional comeback proper at Heaton Park.
'Made of Stone' is in UK cinemas tomorrow - Wednesday 5 June - watch the trailer below...