Karl Lagerfeld has said he has "fallen in love" with his cat and would marry the feline if it was legal.
The Chanel designer's love for his pampered cat Choupette is legendary, with the eccentric German showering her with her own personal iPad and a silken pillow to sleep on. Never before has he said he would wed the Siamese though.
He told CNN: "You know, there is no marriage yet for human beings and animals. I never thought that I would fall in love like this with a cat."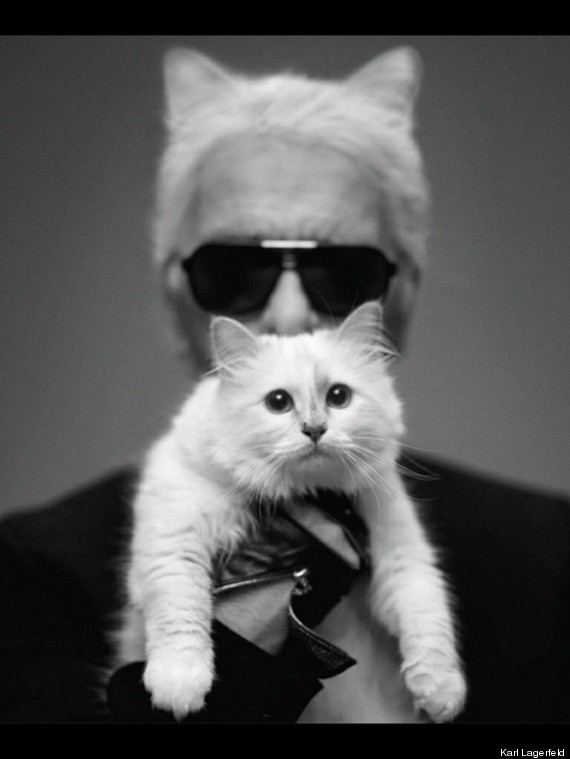 Karl and Choupette pose for the camera
The white pedigree already has her own Twitter account with 28,000 followers and Lagerfeld's maids write down every little purr and tail swish when the German couturier is away, so Lagerfeld never misses a single move.
Her 'personality' on Twitter is that of a fiercely indulgent madam with expensive taste, her favourite things being Colette shopping bags and trunks from Parisian label Goyard. She also confesses to having a penchant for antique lace and her Twitter biography reads "I'm a famous beauty who refuses to eat on the floor & my maids pamper my every need. I am Choupette Lagerfeld and I am a spoiled pussy. #Chanel"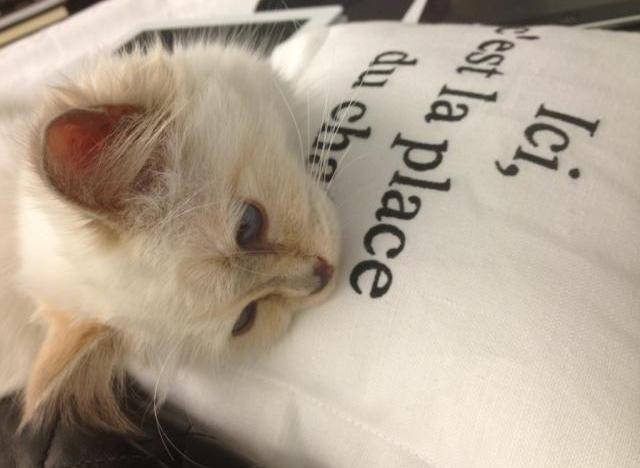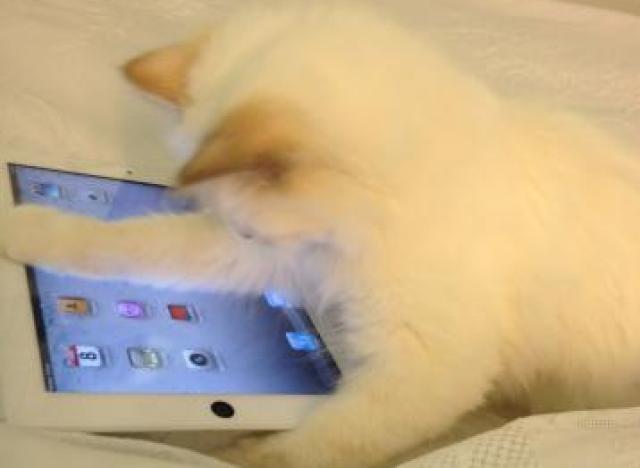 Choupette's high jinx are posted on Twitter
Karl Lagerfeld also used the interview to defend his comments on Adele's weight, saying: "I never said that she was fat. I said that she was a little roundish; a little roundish is not fat. But for such a beautiful girl, after that she lost eight kilos so I think the message was not that bad."
He is also asked about Pippa Middleton, after he reportedly said that although Kate Middleton is a "romantic beauty, her sister struggles. I don't like the sister's face. She should only show her back."
"You did not like the face of Pippa Middleton?" interviewer Alina Cho asks. Lagerfeld replies, "No, I think her sister looks better."