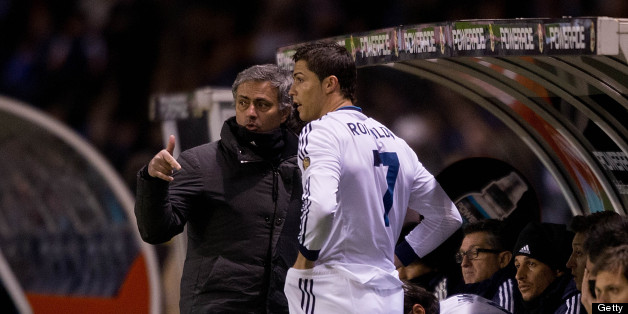 Getty
José Mourinho has revealed he and Cristiano Ronaldo fell out towards the end of his tumultuous reign as Real Madrid coach.
Mourinho, whose return to Chelsea was confirmed on Monday, said Ronaldo "thinks he knows it all".
Ronaldo was not in the squad for Mourinho's final game in charge against Real Osasuna on Sunday, fuelling speculation the pair had fallen out.
"He had ​​three fantastic seasons with me, I don't know if they were the best of his career, only he can say," Mourinho told Intereconomía.
"I think we found a fantastic tactical situation for him. The only problem has been when a coach criticises him from a tactical point of view trying to improve him he has not accepted it well thinking, perhaps, he knows it all and that the coach could not help him become any better."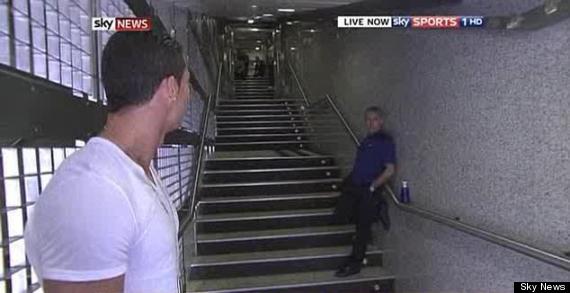 Ronaldo and Mournho in the tunnel before the former's last game in charge of Madrid
Prior to coaching Ronaldo, Mourinho was chastised by Sir Alex Ferguson when manager at Chelsea in 2007 for belittling Ronaldo's working-class upbringing in Madeira.
With Manchester United honing in on a first title in four years, Ronaldo said Mourinho "does not know how to admit his own failures", which predictably elicited a response from the then Blues boss.
"It's a game where a kid had some statements not showing maturity and respect. Maybe difficult childhood, no education, maybe the consequence of that," Mourinho responded.
The Iberian divide which was supposedly behind the bickering factions at the Bernabéu eventually resulted in Portuguese duo Pepe and Ronaldo having disagreements with Mourinho.
Pepe, Ronaldo's closest friend at Madrid, was dropped in favour of the prodigious Raphaël Varane in the second half of last season and it was suggested to Mourinho his compatriot had betrayed him.
"It is a good question for him not me," Mourinho replied. "The only thing I can say is that he had one foot out of the club and I brought him back and I fought for him to be paid as a fantastic player like him should be paid."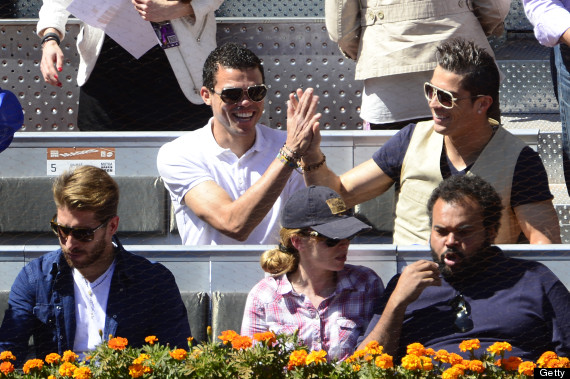 Pepe and Ronaldo at the men's singles final the Madrid Masters in May
"But he got injured and a kid 13 years younger (Varane) than him came in and I felt this other player deserved to stay in the team and he did not take it well. And then suddenly all the people that had done nothing but criticize him before were on his side."