Despite three quarters of them experiencing racism, 95% of British Sikhs are proud to have been born or to live in Britain.
The 2013 British Sikh Report (BSR) surveyed 650 Sikhs about their experiences of life in the UK.
Labour leader Ed Miliband said: "The British Sikh community has made and continues to make a huge contribution to our nation, and I welcome the British Sikh Report in its attempt at engaging politicians with the British Sikh community."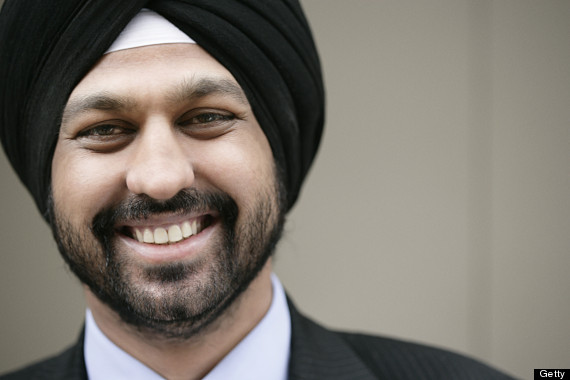 Only 55 per cent thought there was gender equality within the Sikh community
The findings are encouraging at a time when tension amongst some ethnic groups remains tense in the wake of the murder of Drummer Lee Rigby.
Jasvir Singh, chair of the British Sikh Report, said: "Sikhs have had a presence in the UK for almost 160 years, and during that time they have become well-integrated within British society.
"However, a lack of adequate insight into the Sikh community in the UK has led to stereotypes emerging and being perpetuated which then have an impact upon British Sikhs as a whole."
There report did highlight some areas of concern.
As well as 74.5 per cent experiencing racism at some point, 36.1 per cent said they had been the victim of discrimination of some sort in the workplace.