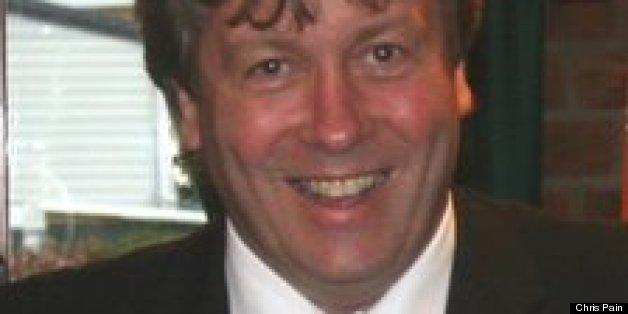 Chris Pain
A Ukip councillor has been barred from standing in the European elections while police investigate racism allegations against him, it has emerged.
Chris Pain, a councillor in Skegness for Burgh and Wainfleet, has been designated "not a member of good standing" for at least three months while police investigate, according to the Skegness Standard.
Pain is being investigate for alleged racist slurs, calling immigrants "bomb-making, camel-riding, goat-******* ragheads". The councillor denies writing the posts and says his account was hacked.
Another posting appears to show him suggesting that asylum seekers are benefit-scrounging terrorists.
The post, made last August, is made in the style of game show, mocking the government for being lax in their assignment of welfare.
"Good Day and welcome to a brand new edition of 'ASYLUM''. It reads: "Today's program features another chance to take part in our exciting competition: HIJACK AN AIRLINER and win A COUNCIL HOUSE!"
He continues: "Anyone can play, provided they don't already hold a valid British Passport, and you only need one word of English: 'ASYLUM'"
A Lincolnshire Police spokeswoman said officers were looking into the allegations.
He has been suspended from the eurosceptic party's National Executive Committee while investigations continue.
UKIP chairman Steve Crowther said: "The NEC has decided to suspend judgement pending the outcome of Lincolnshire Police's investigations into the allegations, and into the alleged hacking of Coun Pain's Facebook account.
"Mr Pain is to step down as chairman of the party's East Midlands Regional Committee in the meantime.
"He will continue to represent the electors who voted him onto Lincolnshire County Council.
"UKIP deplores racism, but is also aware that the party is under concerted attack from political organisations such as Hope Not Hate who are attempting to thwart our progress.
"We will deal with any proven instance of genuine racism appropriately, but will resist politically-motivated campaigns designed to inhibit our growing popular support.
"We are aware of the increasing amount of internet hacking and counterfeiting, and will continue to work with the police and service providers to establish the veracity of any such allegations which may be made, and their sources."