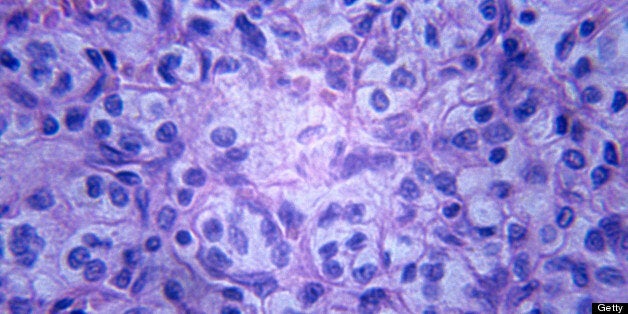 In just seven years' time almost one out of every two people will be expected to get cancer during their lifetime, a charity has warned.
Macmillan Cancer Support has projected that by 2020, 47% of people in the UK will be diagnosed with the disease.
However, almost four in 10 patients (38%) will not die from it, a spokeswoman said.
The charity warned that the stark rise in the number of people who get, and survive, cancer poses a "herculean" challenge to the NHS.
Experts analysed existing data on cancer prevalence, incidence and mortality and found that the proportion of people who will develop cancer at some point in their lives has increased by more than a third over the past two decades.
In 1992, 32% of people who died that year had been diagnosed with cancer at some point in their lives and by 2010, this had risen to 44%.
However, the number who get cancer who don't die from the disease has increased by 67% over the past 20 years - in 1992, around one in five people who had been diagnosed with cancer ultimately died from another cause, and by 2010, this had risen to more than one in three.
Would you know if you had cancer?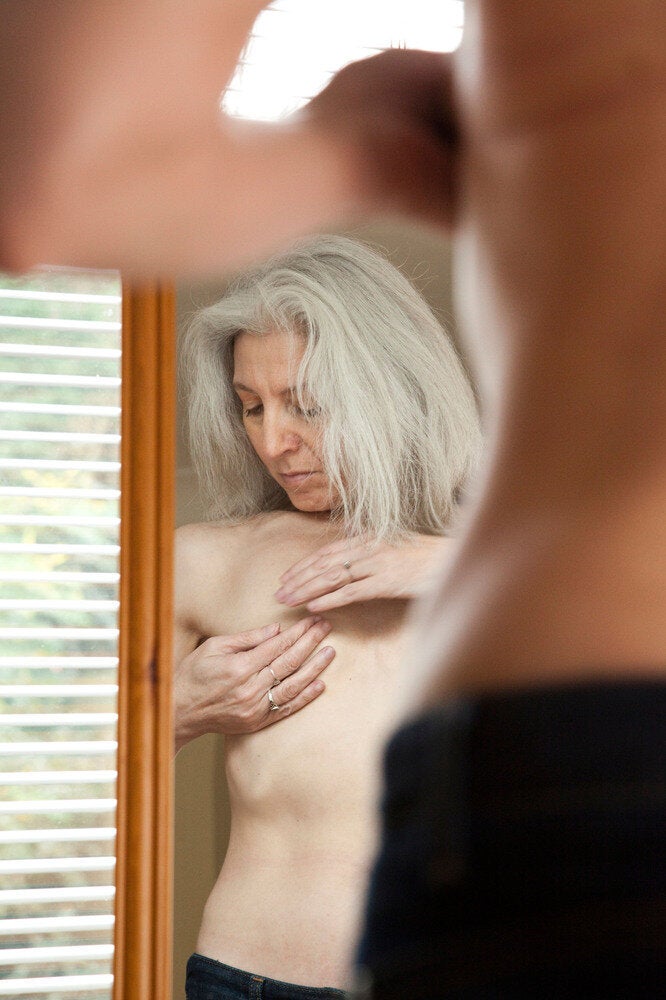 Know Your Body, Spot Cancer Symptoms
The charity said that though the survival trend is "encouraging", there is growing evidence that many cancer patients do not return to full health after treatments and the serious side effects of the disease.
"That we live longer as a nation, and that we are improving cancer treatment, are things to celebrate," said Macmillan Cancer Support's chief medical officer Professor Jane Maher.
"We do, however, need to add a serious note of caution: the more successful we are with treatment and cure, the more people we have living with the long-term effects of cancer and its treatment.
"Many patients can be left with physical health and emotional problems long after treatment has ended. People struggle with fatigue, pain, immobility, or an array of other troublesome side-effects.
"We need to manage these consequences for the sake of the patient, but also for the sake of the taxpayer. We should plan to have more services to help people stay well at home, rather than waiting until they need hospital treatment."
Charity chief executive Ciaran Devane added: "Because of the progress in healthcare - ironically largely for conditions other than cancer - in only seven years time nearly half the population will get cancer in their lifetime. This poses a herculean challenge for the NHS and for society.
"The NHS will not be able to cope with the huge increase in demand for cancer services without a fundamental shift towards proper after-care, without more care delivered in the community, and without engaging cancer patients in their own health. Until then, the help and support that organisations like Macmillan provide will become even more urgent and important to ensure no one faces cancer alone."
NHS England's national clinical director for cancer Sean Duffy added: "We welcome this report from Macmillan Cancer Support and the recognition that more and more people are surviving cancer.
"The Department of Health has set the NHS the challenge of saving an additional 5,000 lives a year by 2014-15 and we remain committed to working to achieve this."
Royal College of GPs and Cancer Research UK clinical lead for cancer, Professor Greg Rubin from the Royal College of General Practitioners, said: "This is welcome evidence that people are increasingly likely to survive cancer but a powerful reminder that survivors have complex needs that health services, particularly in primary care, will need to respond to.
"The key implications for general practice are to develop our expertise in providing care for this group of patients and to increase GP capacity to meet the additional demand."