Jenna-Louise Coleman has insisted that there's no reason why the new Time Lord in Doctor Who shouldn't be a woman.
Matt Smith's departure from the hit BBC One sci-fi show has sparked speculation and controversy that his successor could be female.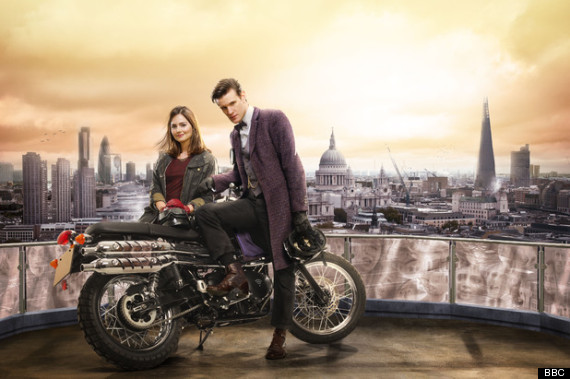 Jenna-Louise Coleman is preparing to say goodbye to 'her' Doctor - Matt Smith
Dame Helen Mirren, who has admitted she would leap at the chance, Bafta-winning Olivia Colman and funnywoman Miranda Hart have even been linked to the sought-after role. Even Paris Jackson has hinted she's after the role.
Do you agree with Jenna-Louise that Doctor Who could be female? Let us know below...
But speaking at a recent awards ceremony, Jenna, who plays the Doctor's assistant Clara in the show, said she couldn't see the problem.
She said of a woman filling the role: "I'm not opposed to it. It's about story ideas and what works."
Asked about whether she could regenerate into the Doctor, Jenna, who has already signed up for the next series, admitted: "I don't even possibly know how that would work!"
Jenna said that she was glad that were still several episodes yet to film with Matt Smith before he makes his exit from the show.
"We'd spoken about it so it wasn't a surprise. It's right for him. He's done three series," she said of his departure.
"Of course I'm sad and it's going to be difficult. We spend so much time on set together but we've still got a long way to go before he finishes filming."
Meanwhile, fans are still scratching their heads what exactly John Hurt is up to, with his appearance in the final episode of the last series, teasing his appearance as the Doctor in the 50th anniversary special, to be screened later this year.