The Duke of Edinburgh remains in hospital for a third day and is said to be "progressing satisfactorily" as he recovers following exploratory abdominal surgery. Philip was operated on on Friday after being admitted to the private London Clinic on Thursday evening after appearing at a garden party at Buckingham Palace.
The Duke, who is 92 on Monday, was said to be "comfortable" on Friday night. He is expected to be in hospital for up to two weeks while he recuperates. Details about Philip's original symptoms that prompted the operation have not been released by Buckingham Palace, but it is thought the procedure did not involve his heart or bladder, organs the Duke has experienced problems with before.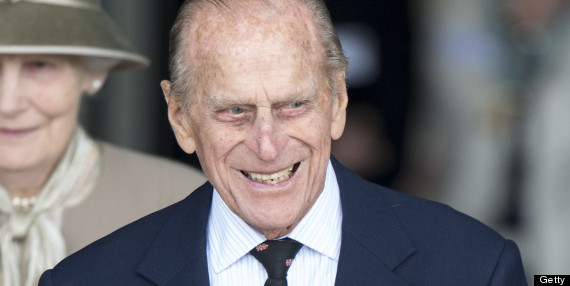 Philip will spend a third day in hospital
Analysis of the results of the operation are expected to be completed next week. In a short statement last night the Palace said: "His Royal Highness the Duke of Edinburgh has had an exploratory operation following abdominal investigations. The results will now be analysed. At this early stage he is progressing satisfactorily. Further updates will continue to be issued when appropriate."
The Queen has been kept fully informed of her husband's progress and is spending the weekend as planned at her Berkshire home, Windsor Castle. On Friday she was quizzed on the Duke's health by Radio 4 Today presenter John Humphrys as she opened the BBC's revamped Broadcasting House headquarters in London. The broadcaster suggested that Philip had looked well during his appearance at Thursday's garden party, and the Queen told him: "That's because he's not ill."
Peter Phillips, the Duke's eldest grandson, said the family was being informed about his grandfather's progress and Philip would not want them to stop. He told BBC News on Friday: "Obviously our thoughts and prayers are with him, we know that he's in good hands and we've been kept up to date in terms of what's happening. But he's one of those people who wouldn't want you to stop just because he's gone into hospital."