Apple has announced a huge range of updates for iOS, Mac OS X, Macbooks and the Mac Pro at the WWDC Conference in San Francisco.
Among the upgrades are new versions of the iOS mobile operating system, and OS X for desktops.
It came as the firm's CEO Tim Cook revealed the company had sold more than 600 million iOS devices and told his audience that the latest operating system developments were the most significant since the iPhone was launched in 2007.
He said: "The team at Apple has been working incredibly hard on the latest version of iOS and today it is of great thrill that I announce iOS 7.

"iOS7 is the biggest change to iOS since the introduction of the iPhone. It's packed with amazing new features and a stunning new user interface."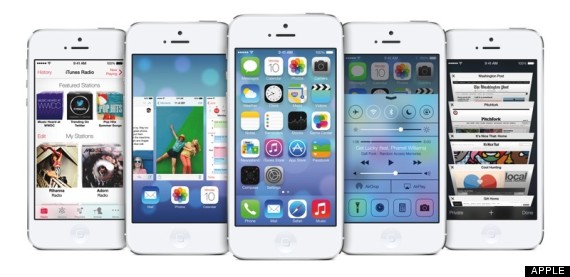 Here are some of the highlights so far:
Mac OS X Mavericks - an all-new version of the desktop and laptop operative system, including enhancements to memory and battery use, Finder and other tools
New Macbook Air laptops with 'all day battery life'. The laptops are built on a new Intel processor, 'Haswell', which boosts the 11 inch laptop to nine hours of battery with doubled storage. The 13-inch will go from seven to 12 hours of battery life. Shipping today.
Mac Pro - a "truly radical" desktop for professionals. Designed with a tall, cylindrical case that looks basically like an alien space ship. Twice the performance of the previous generation of Mac Pro, with 2.5 times the graphics performance. Assembled in the USA.
iOS 7 - the radically redesigned and all-new version of the mobile operating system includes brand-new versions of every Apple app, adds new notification options, a Control Centre for easy-access settings and many other upgrades.
To follow the news live as it happened, check out Engadget and Techcrunch, who both ran liveblogs direct from the keynote.