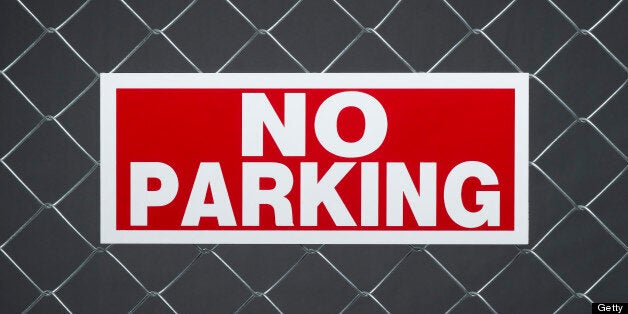 Motoring organisations have criticised local authorities for using parking signs that "require a PhD to understand".
Giving evidence about parking to MPs, representatives of the AA, the RAC and the National Motorists Action Group also said drivers handed fines are reluctant to contest penalties because of the hassle.
And they warned the biggest parking-related problem for motorists is the misuse of technology such as CCTV.
Edmund King, president of the AA, said that despite being a professor of transport at Newcastle University, he had recently struggled to work out parking signs in Harrogate, North Yorkshire.
Answering questions from the Transport Committee, he said: "You may find signs with one set of instructions for residents, with times when they can and cannot park, mixed up with signs for visitors.
"We have some way to go to improve clarity of signs."
But Patrick Troy, chief executive of the British Parking Association, told the committee Britain had some of the best signs in the world as it was part of the nation's culture.
The way in which fines are contested was also a point of debate, with Mr King claiming motorists are "scared to go to adjudication" when they believe they have been wrongly fined.
"At least half end up paying up because they do not want the hassle of it and I think that is unfair," he said.
Jo Abbott, communications manager at the RAC Foundation, also criticised the current system for contesting fines and its terminology.
"Adjudication makes it sound like there has been a murder somehow, and that shouldn't be the case - this is parking," she said.
Asked what was the greatest problem for motorists after "cowboy wheel-clampers" working on private land were outlawed last year, Mr King cited the use of CCTV in some cases.
He used the example of a husband who had stopped for two minutes in a loading bay outside Canning Town Tube station in east London to pick up his disabled wife and was mistakenly fined after the local authority used CCTV footage to identify him.
Related