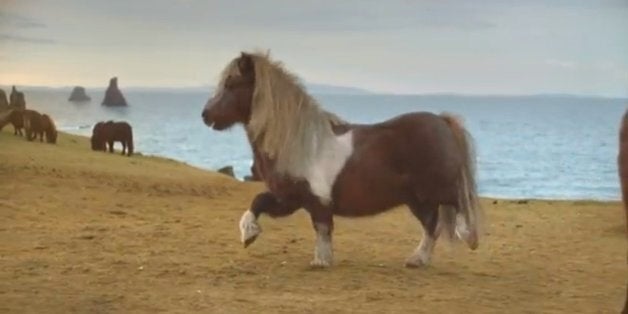 The moonwalking Shetland pony who became a worldwide internet sensation has found himself at the centre of a paternity battle.
After starring in the mobile phone advert dancing to Fleetwood Mac's Everywhere, Socks was put out to stud with three mares. But instead he took a shine to another mare across a loch and swum to meet her.
The owners are now carrying out a DNA test to see if he is the father of Scamp, a black colt born last month on Shetland.