Tory MP Tim Yeo is to stand down as chairman of an influential Commons committee while he faces investigation into claims he used his position to help business clients.
The former minister said he would be advising members on the Energy and Climate Change Committee that he should temporarily stand aside while the Parliamentary Standards Commissioner carried out his inquiry.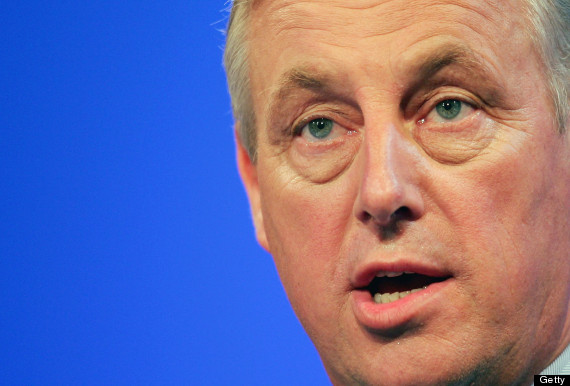 Tim Yeo said he 'absolutely and unreservedly' denied the allegation
He said in a statement on Monday that he was stepping down to ensure the "smooth running" of the committee, and insisted that he had not breached Commons rules when he spoke to undercover reporters from The Sunday Times.
"I have decided that at the private meeting of the Energy and Climate Change Committee to be held tomorrow morning I will recommend to members of the committee that for the period until the Parliamentary Commissioner for Standards, to whom I have referred myself today, has completed her investigation I will temporarily stand aside from the chairmanship of the committee," he said.
"I am doing so solely to ensure the smooth running of the committee during the next few weeks. I firmly believe that I have not breached the MPs' Code of Conduct in any respect and therefore await the outcome of the commissioner's investigation with confidence. In particular I absolutely and unreservedly deny the allegation that I coached a witness with whom I have a business connection before that person gave evidence to the committee.
"I do not wish the Commissioner's investigation to be a distraction from the Committee's important work. I believe that during the past three years the committee has been extremely effective and I want this to continue."
The announcement came less than two hours after Labour called on him to stand aside. Shadow cabinet office minister Gareth Thomas said it was "difficult to see how he can continue" while he was under investigation.
The political blogger Paul Staines, who runs the Guido Fawkes website, has also reported the MP to the Metropolitan Police and asked them to investigate.
Mr Yeo is under fire after an undercover Sunday Times investigation appeared to show him claiming he could exert influence behind the scenes for private companies.
Earlier, in an interview on BBC Radio Wales he insisted he would not quit the committee chairmanship while the allegations were investigated.
The newspaper's footage showed Mr Yeo seemingly suggesting that he had coached a client, John Smith, managing director of GB Rail Freight, on how to influence the committee - a meeting at which he excused himself asking questions because of the conflict of interest.
"I was able to tell him in advance what he should say," he said.
Mr Yeo told BBC Radio Wales: "What happened was I travelled with the person concerned in the company of two other people five days before his appearance before the committee in a train.
"During that conversation I spoke very briefly to him about his forthcoming appearance in front of the committee, so I could explain to him that because of the business connection between us - which, of course, was properly declared and registered - I wouldn't take part in questioning."
He added: "I did not do so, I did not coach John Smith as the paper alleges, he's not a paying client as the paper alleges, and like many business executives giving evidence to select committees, he actually sought advice from the public affairs company which his company retains for that purpose."
Mr Yeo referred himself to parliamentary standards commissioner Kathryn Hudson after the Sunday Times sting. Its reporters approached the MP posing as representatives of a solar energy company, offering to hire him at £7,000 a day to push for new laws to boost its business.