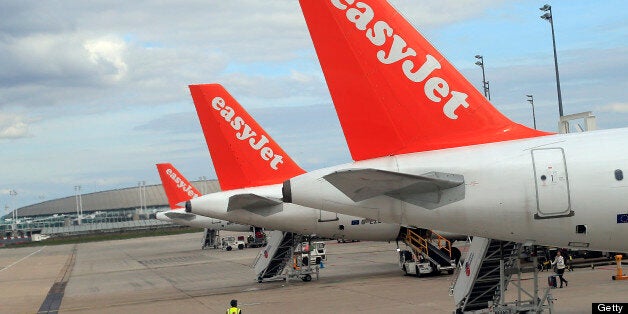 Travellers are facing further upheaval as flights were cancelled following continued strikes in France.
Around 60 services destined for airports in towns such as Paris, Lyon and Nice were axed this morning, while passengers bound for other European destinations were warned to expect delays of up to four hours.
Those booked on flights today were urged to check with their airlines to ensure services were running on the second day of industrial action.
The disruption comes after around 1,800 services across France were cancelled yesterday as demonstrators protested against a planned overhaul of aviation by the European Commission.
Critics have condemned the action which they say "penalises holidaymakers".
Airline easyJet said today that 66 flights to and from the UK were cancelled - the majority of which were either French domestic services or planes travelling between France and other European countries.
A spokesman said: "We are notifying passengers by email, text message and on the website. We recommend passengers visit www.easyJet.com to check the status of their flight.
"Passengers on cancelled flights are able to receive a refund or transfer to another flight."
A total of 27 flights to and from London's Heathrow Airport and around 25 at Gatwick were similarly grounded, while seven Machester services and one Glasgow flight were also cancelled.
The British Airways website showed 16 cancellations this morning.
A notice on the airline's website read: "French Air Traffic Control have amended their announced industrial action dates and will now only strike on Tuesday June 11 and Wednesday June 12.
"As a result BA intends to operate a full schedule for Thursday June 13.
"Due to airspace restrictions in and around France, there may also be delays for services to and from Spain and North Africa.
"Please check the status of your flight before leaving for the airport."
A spokesman for Glasgow Airport said a "couple" of Jet2.com flights to Malaga and Alicante were subject to delays of three to four hours.
French airports including Charles de Gaulle, Orly, Lyon, Nice, Marseille, Toulouse and Bordeaux are all said to have been affected by the strikes which were called across Europe by the European Transport Workers' Federation (ETF) in April.
The group said action would involve protests and walkouts by union members across the European Union to "stop a never ending process of liberalisation, deregulation and cost cutting".
Travel group Abta criticised the industrial action.
A spokesman said: "We always think it is deeply regrettable turn to strike action as their first option in negotiations.
"It penalises holidaymakers."
He added that passengers whose flights were cancelled would be entitled to a refund or a replacement flight and should contact their airline.
Popular in the Community