In the aftermath of the shock decision to haul Greece's state broadcaster off air in a radical austerity measure has been welcomed by some in Britain, suggesting David Cameron should do the same to the BBC.
Conservative MEP Daniel Hannan praised the decision of the Greek government to shut down ERT, suggesting on Twitter it was something Cameron should consider doing to the BBC.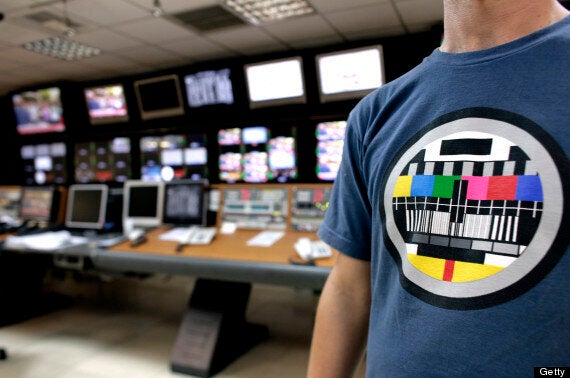 A journalist stands in a production suite within the headquarters of the Greek public broadcaster ERT
And Telegraph blogger Damian Thompson quipped in a blogpost that the "BBC should shut down in sympathy, at least for a day or two. I could live with that."
But the corporation also contributes around £8bn to the economy, according to its own figures.
Dr Daphne Halikiopoulou, lecturer in politics at the University of Reading, told Huffpost UK the Greek government's decision was problem about more than money, but about a culture of "cronyism" in Greece, something critics of the BBC have also accused the corporation of.
"According to the government, the problem with ERT is that it is financially unsustainable: a hugely wasteful organisation, funded by public money," she said.
But ERT also "represents Greece's deeply embedded clientelism, as its most highly paid employees have been permanently appointed not on the basis of merit but on the basis of cronyism."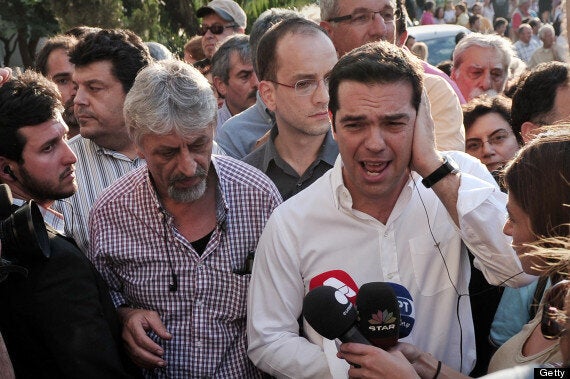 Greek main opposition Syriza party leader Alexis Tsipras, who rushed to the ERT premises, talks to reporters
The EU commission has issued a formal statement that it did not request the closure of ERT as an austerity measure.
Some ERT journalists have still refused to leave the premises following the Greek government's announcement.
Journalists from ERT have continued broadcasting on the internet via Ustream. A mass strike of journalists from both newspapers and broadcasters has begun, with thousands demonstrating outside the ERT headquarters.
Popular in the Community