The freed Pussy Rioter told a UK audience last night that she has to contact her jailed bandmates anonymously through other people, now they are serving the rest of their sentences in a penal colony.
Ekaterina Samutsevich - 'Katia' - who was released on appeal earlier this year, explained: "There is a some sort of information blockade around Nadia (NadezhdaTolokonnikova) so it has been weeks since I've spoken to her. With Masha (Maria Alyokhina) it's easier, there are lawyers coming and going, so we speak every week."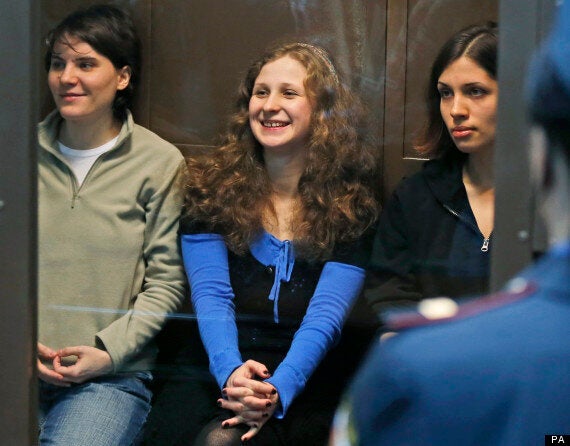 The world's press watched as three Pussy Rioters - Katia, Masha and Nadia - were jailed last year, but the girls kept smiling
All three members of the punk protest band Pussy Riot were given two-year sentences for 'hooligan motivated by religious hatred' following their part in a performance in a Moscow church last year. Katia was freed after her lawyer argued that she hadn't actually participated in any of the act - video footage proved she hadn't had time to play her guitar before being bundled off by a security guard.
Katia added last night that, although prison conditions had been 'normal' during her six-month stint behind bars, where inmates were divided into those supporting the young women and those against them, she worries for her two bandmates now they are in a penal colony, where conditions are reported to be harsher.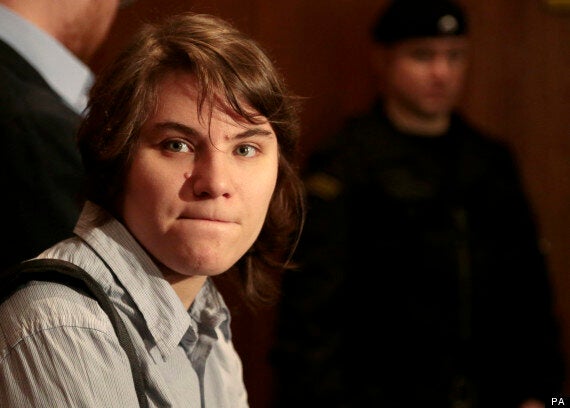 Katia is now free but worries for her bandmates
The Russian activist was speaking via Skype to the audience in Sheffield following the premiere showing of 'Pussy Riot: A Punk Prayer', the opening night film at this year's DocFest.
The documentary, directed by Mike Lerner and Maxim Pozdorovkin, follows the three women put on trial, following their spontaneous punk protest in one of Moscow's most revered churches.
It's a fascinating, behind-the-scenes look at one aspect of modern Russia, showing both the Rioters' earnest intentions - "we're sorry if we offended anyone, we're not against religion, just against the union of church and state" - and the way their acts were perceived by huge numbers of people relieved to get their church back after it was destroyed post-Revolution.
The film is also balanced, with the elegant state prosecutors explaining, "If the state doesn't punish them, some fanatic will go for them." Meanwhile, an Orthodox priest denounces 'Pussy' as 'deranged uteruses', while Putin himself puts an interviewer in his place when asked about the Pussy Rioters - "Does it make you morally uncomfortable to say it?"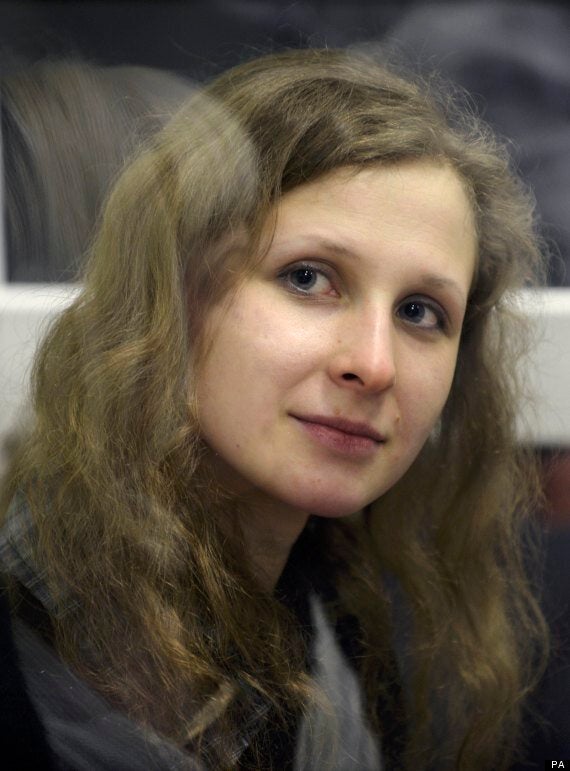 Masha's favourite word as a child was 'unjust', her mother tells the filmmakers
While famous activists around the world also appear - with Madonna incurring the wrath of Russia by writing 'Pussy Riot' on her bare skin at a Moscow concert - at the centre of the film is the wit and courage of the three young women, laughing at the press even as they face the might of the Russian justice system - "They're going to show us smiling and say we're laughing at the trial," they whisper to each other during that famous, caged photo-call inside the courtroom. "Let's put on serious faces" - and so they do.
Katia told the audience afterwards: "We're not politicians. We're artists. We're fighting against the current political form, we have no wish to be part of that."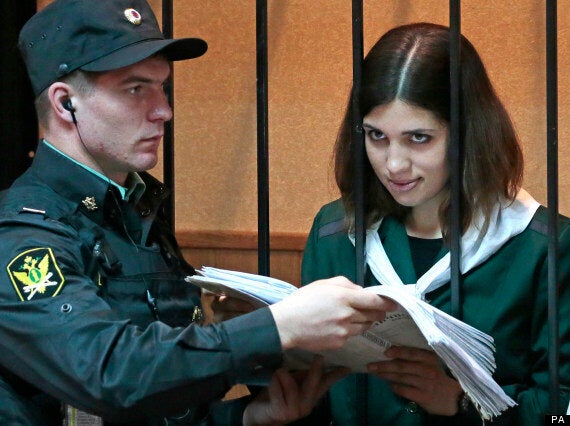 Nadia used her final statement in court to quote the lyrics of a Pussy Riot song - 'Take off your uniforms'
However, you know you're causing ripples when a country changes its laws around you. It is now illegal to "offend religious feelings" in Russia, and to wear a balaclava (this one they're calling the 'Pussy Riot law'). The Rioters wore bright ones during their protest - so people would know they meant no harm, explains Nadia in the film.
She also uses her final statement in the courtroom to quote the lyrics from a Pussy Riot song "Open all the doors, take off your uniforms, come and taste freedom with us." And she's smiling all the while - the definition of a charm offensive.
'Pussy Riot: A Punk Prayer' goes on UK release later in the year. Watch the trailer below...