Hamilton, who has his own Facebook page and a following of more than 20,000 fans, is a rescue cat born on the 4th of July, and spends most of his time, well, being hip.
A glance at his pictures gallery reveals Hamilton flaunting his hipster credentials by wearing a Whole Foods trucker cap and reclining amid cans of Pabst Blue Ribbon beer.
Scroll down for more pictures of Hamilton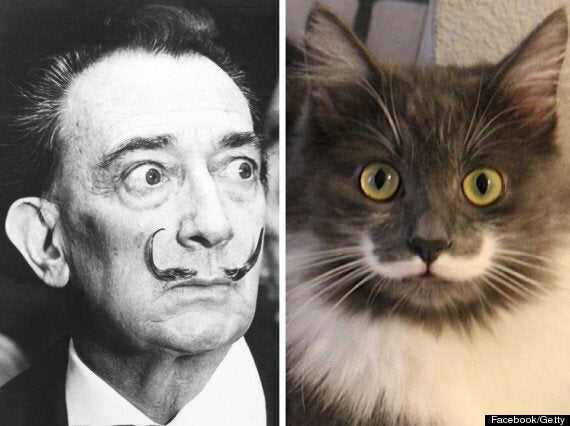 Seems familiar: Hamilton the Hipster Cat (left) and Salvador Dali (right)
The 11-month-old feline from San Francisco has caused such an online stir he is already being touted as the next Grumpy Cat.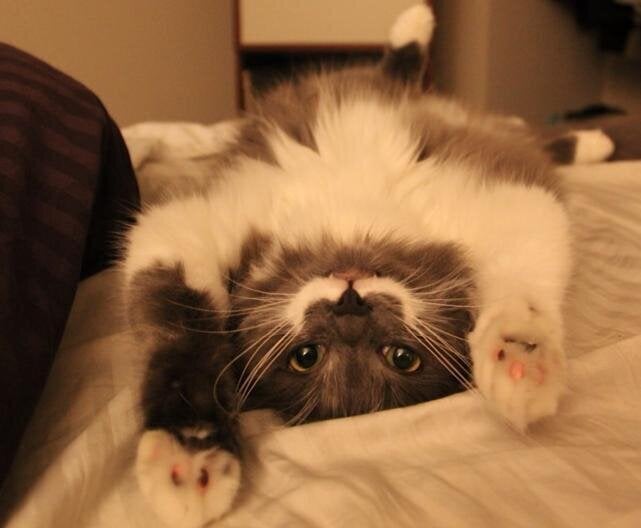 Hamilton the Hipster Cat
Popular in the Community