Almost half of GPs say they can "no longer guarantee safe care" for their patients, statistics show.
A poll of family doctors found that 49% thought GPs were under so much pressure they could not promise safe care for patients.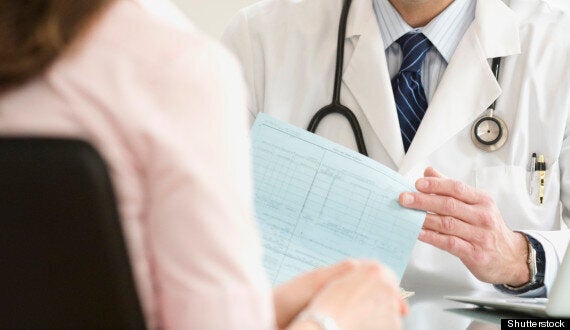 More than a quarter of patients said they had to sit in waiting rooms for more than 15 minutes
Family doctors are under "overwhelming pressure" and grappling with massive workloads and increasingly complex cases, the Royal College of General Practitioners (RCGP) said.
The vast majority (85%) of those questioned thought general practice was "in crisis".
An NHS England spokesman said: "We recognise that the way primary care is delivered is changing and that a complex range of factors are causing pressures on GP services.
"We want to explore with the profession how we can best enable GP practices to continue to provide a quality service and we look forward to working with the RCGP to identify how best to achieve these goals.
"We are also working with Health Education England and other partners to look at how best to develop the primary care workforce. But it is essential that we also support primary care in making the most effective use of existing resources to improve quality of care."
The RCGP poll, conducted on 258 family doctors across the UK, found that a fifth had been forced to seek support, guidance or advice for work-related stress.
More than half said they saw between 40 and 60 patients a day and almost all of those questioned (93%) believed that working in general practice was more stressful than five years ago.
The college said GPs only get 9% of the NHS's annual budget, despite catering for 90% of patients.
Clare Gerada, chairwoman of the RCGP, said urgent action must be taken and called on officials to increase the general practice budget.
"The results of this poll show that general practice is in a state of crisis and that urgent action must be taken to restore the ability of our family doctors to deliver safe patient care for all," she said.
"General practice is at the heart of the National Health Service, and if it starts to buckle, the whole of the health service starts to buckle and patient care in both primary and secondary care will suffer.
"The findings of this poll are truly shocking and they explode the myth, peddled by certain people in recent weeks, that GPs are somehow working less hard than other professionals across the health service.
"General practice has radically altered over the last five years, with ballooning workloads, and more and more patient consultations having to be crammed into an ever-expanding working day - as the patient population grows older and increasingly suffers from an increasing range of ailments.
"The overwhelming pressure that many GPs now feel is leading to an upsurge in work-related stress and other health issues and we need to ensure that we can deliver safe care for all our patients. General practice must be given at least 10% of the ring-fenced NHS budget."
On Thursday, the national GP patients survey, conducted on almost a million people, appeared to show that practices were under pressure to cater for growing numbers of patients.
More than a quarter of patients said they had to sit in waiting rooms for more than 15 minutes and 17% said their GP practice was not open at a convenient time for them.