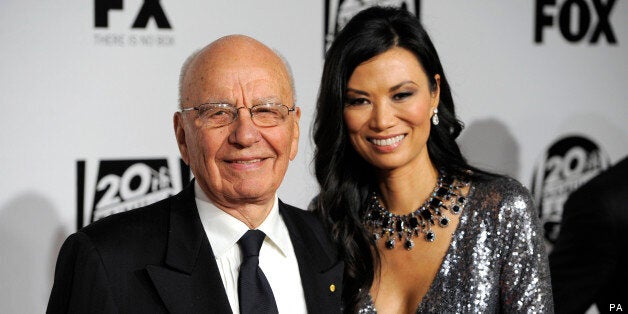 Our latest Twitter round-up is brought to you by the letters GCHQ, GCSE and D.I.V.O.R.C.E.
It was the week that further NSA/Prism/GCHQ accusations were made as a result of Edward Snowden's whistleblowing; Michael Gove announced that GCSEs would replaced by something more difficult (A levels?); and young lovebirds Rupert Murdoch and Wendi Deng revealed that their marriage is over. Yes, anyone who said that would last has got pie on their face now.
In showbiz news, a Hungarian act walked off with this year's 'Britain's Got Talent' trophy - although the true winners were, of course, hens; and there was continued speculation over the identity of the next Doctor Who (clue: it's not Rory Kinnear).
All this, and everyone on Twitter got spammed by Garcinia weight loss adverts. Oh, yes. It's all been happening! And here were some of the tweets about all these things - and more - that made us giggle this week...