David Cameron today welcomes the leaders of the world's most powerful countries to Northern Ireland for a G8 summit set to be dominated by international division over the civil war in Syria.
Cameron had planned for the focus of the Lough Erne summit to be the global economy, and today said he hopes the gathering will deliver agreements to "drive growth and prosperity all over the world".
But Syria threatens to overshadow the scheduled discussions on trade, tax and transparency, after US president Barack Obama announced he was ready to start supplying weapons to the rebels seeking to overthrow President Bashar Assad.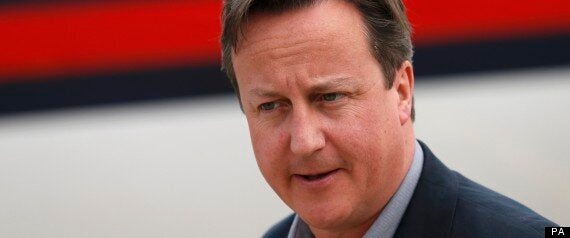 Syria will be the dominant topic at the talks
Cameron was this morning holding face-to-face talks with Obama in Co Fermanagh, after meeting Russian president Vladimir Putin - Assad's most important international backer - at Downing Street yesterday.
While Britain was a driving force behind the lifting of EU arms sanctions against the rebels, Cameron insists that no decision has yet been taken on whether the UK will send weapons.
Before the formal opening of the summit today, Cameron is hoping to take advantage of Obama's visit to launch negotiations on an EU/US free trade deal, which he believes could "turbo-charge the trans-Atlantic economy".
Cameron believes a successful deal could be worth £10 billion to the UK - £380 for every British household.
The final obstacle to opening talks on the trade pact - dubbed an "economic Nato" - were overcome on Friday, when EU nations meeting in Luxembourg agreed a "mandate" for European negotiators. Agreement had been delayed by French insistence on protections for its film, TV and music industries from US imports.
The prime minister and Obama were meeting with EU members of the G8 - Chancellor Angela Merkel of Germany, French president Francois Hollande, Italy's prime minister Enrico Letta and the presidents of the European Commission and Council, Jose Manuel Barroso and Herman van Rompuy - to get negotiations under way.
Spelling out what he sees as the potentially "transformative" value of the deal, Cameron said: "An EU-US trade deal... could be worth £10 billion to the UK alone - in the end that's not some abstract statistic, these trade deals matter, because they mean more jobs, more choice for consumers and lower prices."
Formal talks today will focus on the global economy, before a working dinner at which the leaders of the G8 nations - the UK, US, France, Italy, Germany, Canada, Japan and Russia - will discuss the situations in Syria and Libya.
Tomorrow, attention will shift to counter-terrorism - including Cameron's proposals for a block on states paying ransoms for their kidnapped citizens - and action against tax havens.
The prime minister tax transparency agenda was boosted at the weekend when 10 British overseas territories and crown dependencies agreed to sign up to an OECD initiative to share tax information.
Cameron said the agreement would add momentum to the drive to crack down on tax evasion and aggressive tax avoidance by showing other G8 leaders that Britain was "getting our own house in order".
Looking ahead to the two-day summit - the first hosted by the UK since Gleneagles in 2005 - Cameron said: "I am determined to use this opportunity to address some of the biggest issues facing our countries.
"First, by discussing them frankly amongst ourselves - that has always been one of the strengths of the G8. And then by agreeing practical action which will make a difference for our own peoples, and for the wider world.
"So I want a meeting where we can look each other in the eye, cut through the obstacles and the opposition and generate the political will to solve the problems we face."
He said that hosting the summit in Northern Ireland, 15 years after the Good Friday Agreement, would "help inspire progress and dispel cynicism" by showing how even the most intractable problems can be addressed and resolved through political leadership and constructive discussion.
"The progress that we have seen in Northern Ireland is truly remarkable," he said.
"Ten or 20 years ago, a G8 in Fermanagh would have been unimaginable. But today Northern Ireland is a very different place. And I want the world to see this new Northern Ireland that is open for business, investment and tourism. A symbol of hope to the world."
Cameron will hold his first bilateral meeting as PM with his Japanese counterpart Shinzo Abe, whose expansionary Abenomics policies - involving large-scale state investment alongside quantitative easing by the central bank - have attracted interest as an alternative to the austerity measures being undertaken in the UK and most of Europe.
The prime minister said that promoting economic recovery remains the most important issue facing the G8 countries.
"Last year, when we started planning our summit, I had a very clear and concrete goal in mind: action to boost growth and to help us all succeed in the global race; action that will create jobs and reduce poverty; action that benefits people around the world," said Cameron.
"That's why it's right that the first issue we'll discuss is the global economy. We made important progress at Camp David last year. But there are vital steps still needed for long term growth.
"Let's be clear, we still need to deal with fiscal deficits. Each country needs to press on with sorting out its public finances. Each country needs active monetary policy to kick-start the affordable loans and mortgages that businesses and families need. And each country needs to deal with the problem of youth unemployment by pursuing the structural reforms and flexible labour markets that are vital for competitiveness and jobs"
Cameron said his agenda for Lough Erne was "ambitious" but practical and marked "a very clear set of issues which Britain wanted to put on the agenda".
He made no excuses for not focusing on assistance to the poor world, as Tony Blair did at Gleneagles.
"Of course aid is vital and Britain is right to lead the world in keeping its promises to the world's poorest and we are leading a new approach that gets right to the causes of poverty, not the symptoms of the poverty," he said.
"But I want to ensure that this a summit that brings together the developed and developing world and tackles issues relevant to us all. Take tax evasion and aggressive tax avoidance - these issues corrode public trust and undermine a competitive low tax economy which can only be sustained if people actually pay the taxes they owe. And when some companies don't pay their taxes or fail to declare the payments they make when extracting natural resources, developing countries lose out on the vital revenues and benefits of growth that are rightfully theirs.
"Above all, this will be a summit that will drive growth and prosperity all over the world. Not because the agreements we reach - on tax, on trade and transparency - are ends in themselves. They are the tools we need to create jobs for our people and raise living standards."