It's what any self-respecting pet needs. Especially if it's fearful of attack by knights or dragons. It's... a suit of armour for a guinea pig: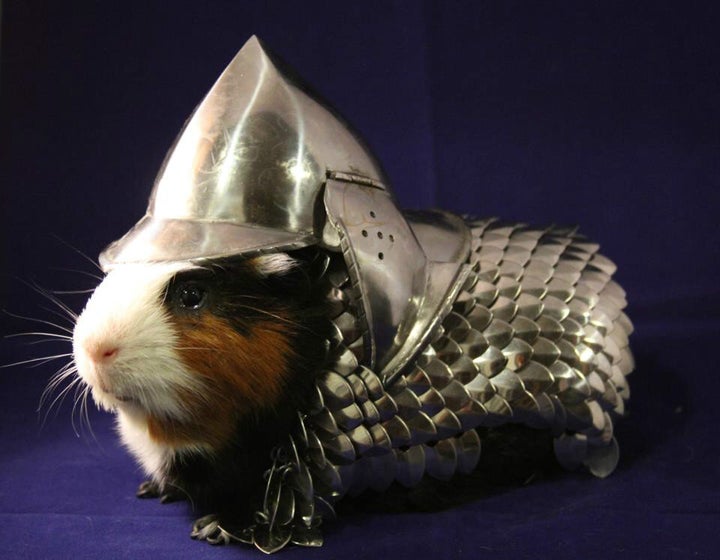 Here's the rear/aerial view: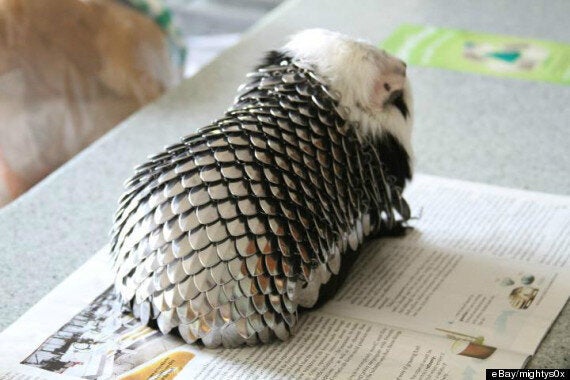 And here it is sans its model, Lucky the guinea pig: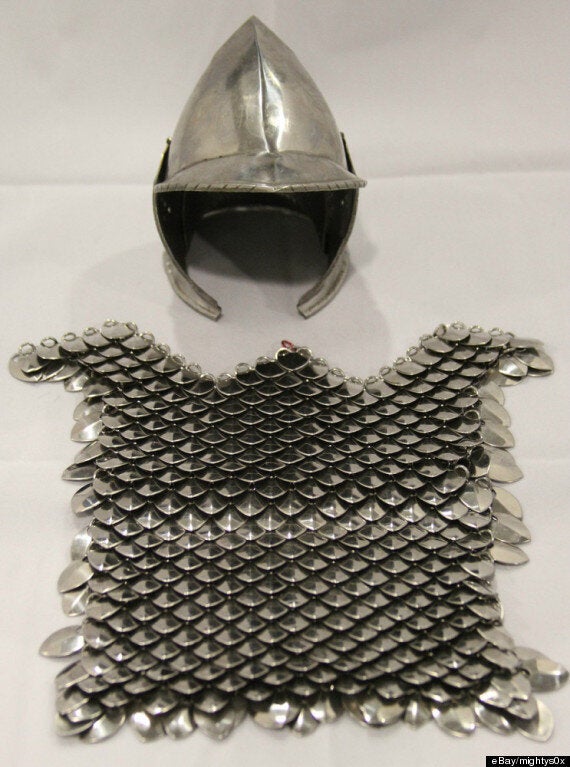 "In his honor and memory," writes eBayer mightys0x, "any money from this auction (after Ebay fees) will go to the Metropolitan Guinea Pig Rescue in Virginia."
Which is very lovely, and noble. Except... wait a minute: you mean, Lucky wasn't buried in it?!