The chef appears to be grimacing in the pictures taken outside Scott's in Mayfair, central London.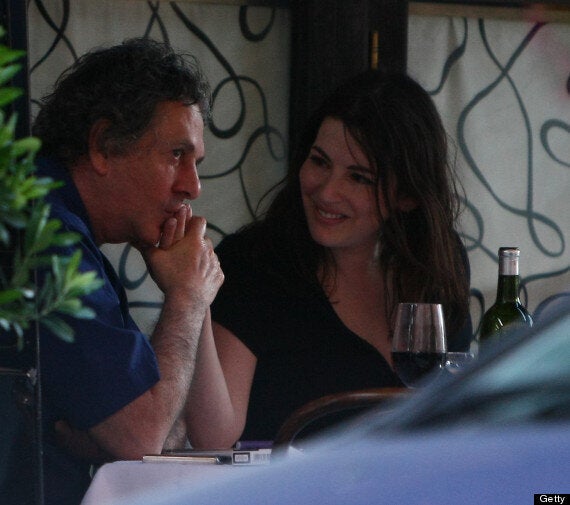 Nigella Lawson and Charles Saatchi at a restaurant in London, England
Lawson, the daughter of former chancellor of the exchequer Nigel Lawson, was reportedly seen weeping following the episode.
She and Saatchi are said to be regular visitors to the upmarket restaurant, in Mount Street, which claims to offer diners the "finest" oysters and fish.
Scotland Yard said it was aware of the pictures which were published in today's Sunday People.
A spokesman said: "Inquiries are in hand to establish the facts of the incident."
He added Lawson has not made any complaint to the police.
Lawson wed Saatchi, who made his name in advertising, in 2003. She has two children, Cosima and Bruno, from her marriage to journalist John Diamond, who died of throat cancer in 2001.
She became a household name in 1998 with her first cookery book, How to Eat.
Lawson and Saatchi's representatives did not respond to requests for comment today.
Scotland Yard later added that there had been no arrests.
"Inquiries are in hand to establish the facts in order to assess whether an investigation is necessary," he added.
Popular in the Community