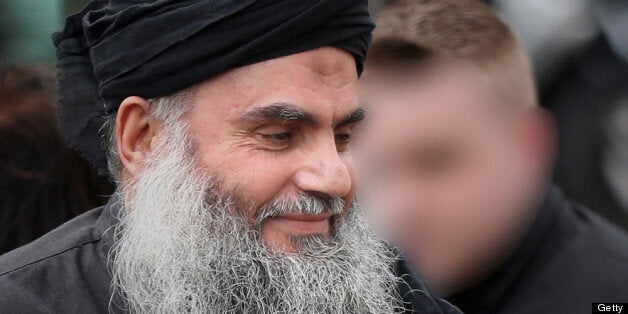 The King of Jordan has authorised a treaty with the UK, paving the way for the deportation of radical cleric Abu Qatada.
Once published in the Jordanian official gazette, it will become law and is expected be passed in British parliament on Friday.
According to the Daily Telegraph, Whitehall sources expect Qatada to be on a plane in the coming weeks - by the end of June or July.
Abu Qatada has previously said he will leave the UK if the treaty guarantees him a fair trial.
The agreement, unveiled by Home Secretary Theresa May in April, aims to allay fears that evidence extracted through torture will be used against the terror suspect at a retrial.
Last month, Qatada unexpectedly volunteered to leave the country as soon as the treaty between the UK and Jordan is ratified by both countries.
The government has been trying to deport Qatada to Jordan, where he was convicted of terror charges in his absence in 1999, for around eight years. The fight to remove radical cleric Abu Qatada from Britain has cost the taxpayer more than £1.7 million since 2005.
In a bid to address concerns raised by immigration judges about the use of torture in Jordan, Mrs May revealed that a new agreement had been drawn up with the country last month.
However the case remains open to appeal. Qatada is currently behind bars in London's Belmarsh prison after breaching a bail condition which restricts use of mobile phones and other communication devices.
The Special Immigration Appeals Commission (Siac) previously heard that a USB stick understood to belong to Qatada's oldest son contained "jihadist files" made by the ''media wing of al Qaida''. Qatada is also being investigated by Scotland Yard over suspected extremist material found during the search of his home.
The Metropolitan Police passed on the material to Danish authorities to reportedly investigate a connection with a controversial Islamic publisher.