Think of Alfred Hitchcock and what are the first things that come to mind? His obsessiveness, his genius, his talent for scaring audiences out of their wits... it's all been well documented, hence director Sacha Gervasi's decision to look elsewhere for inspiration about the legendary director for his film 'Hitchcock', now out on DVD.
"What we didn't know was the story of his marriage and his greatest creative collaborator, the woman at home, the mother of his child," explains the ebullient Brit.
WATCH: We have an exclusive clip of a deleted scene from 'Hitchcock' - WATCH ABOVE
"For me, this is not about films, it's about a relationship. They had this unbelievably intense creative dynamic. She would tell him the truth, she had the keen sense of audience expectation, she was his editor, and the making of 'Psycho' was the background to this."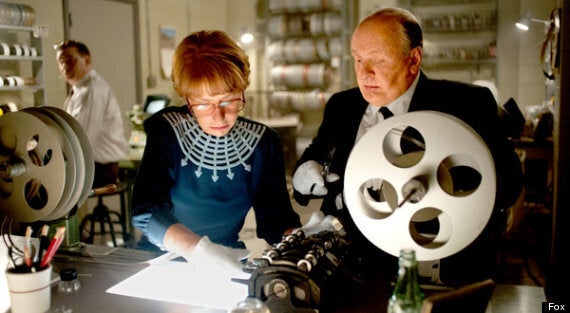 Alfred Hitchcock and his wife Alma were creative collaborators
Making 'Hitchcock' - starring an almost unrecognisable Sir Anthony Hopkins as the director and Dame Helen Mirren as his wife Alma, as well as Scarlett Johansson and Jessica Biel as his leading ladies Janet Leigh and Vera Miles - involved trawling through hundreds of his personal papers, which revealed not only an obsessiveness that we might expect, but some particular desires that almost bordered on fetish.
"Among his papers were the grocery receipts from the various delicatessens," remembers Gervasi. "He would call up Maxime's and have foie gras flown to London, London to New York, then to California. It was a three-day ordeal, and he would spend thousands a month on one foie gras, dining at Chasens, all these restaurants.
"They lived a relatively non-lavish lifestyle, in terms of the size of their house and so on. But in terms of consumption, he was like a Roman Emperor. Half his income went into his stomach."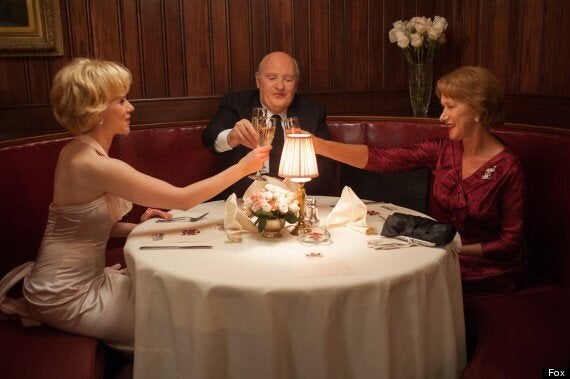 Hitchcock was notorious for his obsession with his leading ladies, including Janet Leigh, played by Scarlett Johansson
As well as studying the great master, Gervasi's two leads provided more inspiration.
"That was real film school for me, directing them and watching these two legends working together for the first time. It was like having a front row experience at the National."
Gervasi has his own relationship with 'Psycho' which he first saw when he was about 15. "I was traumatised for 10 years. I'm sure the younger you are when you see it, the longer it is before you see it again."
Any other tips he's picked up from the subject of his film? "I was horrible to Scarlett and Jessica. I chained them up in a dungeon - is that weird? I don't know."
'Hitchcock' is out now on Blu-ray and DVD from Twentieth Century Fox Home Entertainment. Watch the trailer below...
Popular in the Community