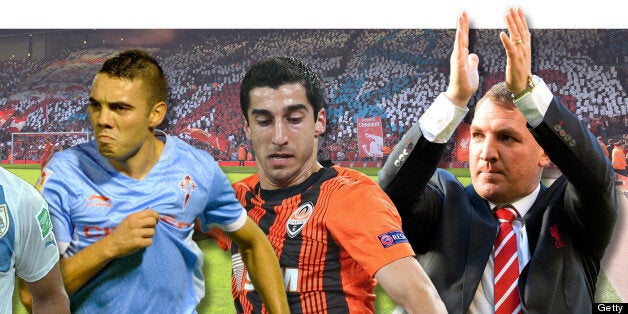 Just when Liverpool took one step forward Luis Suárez brought them back to square one. The January signings of Philippe Coutinho and Daniel Sturridge are the beginning of Brendan Rodgers' quest to mould his Liverpool after a ramshackle summer of negotiations almost culminated in Clint Dempsey arriving at Anfield.
However the brilliant yet belligerent Suárez wants to leave. Managing director Ian Ayre didn't bother arriving at the BBC's studios to protest the Uruguayan's comments had been lost in translation this time, and inevitably the 26-year-old will leave Anfield for a hefty sum sometime soon.
The quandary for Liverpool is obvious: sell their best player and the re-building process begins again, keep him and it merely delays the inevitable. Like Tottenham's predicament with Luka Modrić in 2011, the galling truth is Liverpool are not as big a club as they once were and their homegrown captain will regain the mantle of star player at the age of 33.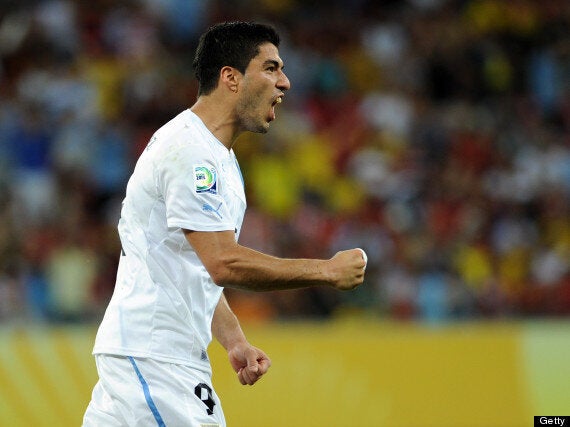 Suárez is not interested in remaining at Anfield
Bought for £22 million, Liverpool could make a 100% profit on Suárez since despite the cheating, diving, biting and racial abusing, he is one of the top 10 players in world football: a livewire liability.
Two seasons ago, when commentators regularly bemoaned "what a goal that would have been from Suárez", Liverpool were an impotent and blunt side under the archaic Kenny Dalglish. Under Rodgers, they are sharper in attack and Suárez was prolific last season, while Sturridge scored 11 goals in just 16 games as Coutinho adapted quickly to English football.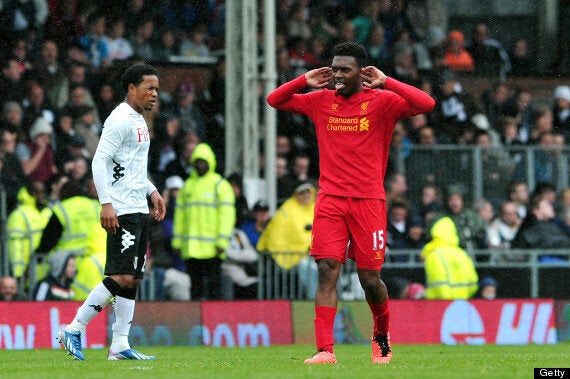 Daniel Sturridge has enjoyed an excellent start to life at Liverpool
However Anfield is unlikely to see the Three Musketeers putting opponents to the sword again and this summer will be a telling test of Rodgers' managerial skills in the transfer market, especially after last year's spending.
Joe Allen and Fabio Borini proved to be poor buys whose injuries should not mask how they underachieved in a Liverpool shirt while Oussama Assaidi made only 15 appearances. Nuri Şahin disliked his time on L4 so much he "thanked God" he left Brendan Rodgers.
Rodgers now knows players who might have been good enough for Swansea are not good enough for one of Europe's most decorated clubs. Liverpool's mediocrity in the post-Benítez era should not be treated as an excuse to target pivotal players for mid-table teams, and despite the recent dearth of success it is imperative Liverpool target fourth, however remote their chances are at this juncture.
Goalkeeper. Pepe Reina's form the last few seasons has not lived up to his unspectacular consistency under Benítez and it got so bad last season he was dropped in favour of the unreliable Brad Jones.
Centre-back. Daniel Agger continues to be a solid centre-half but Martin Skrtel has never quite convinced at Liverpool. Jamie Carragher's retirement deprives the defence of a leader and a voice, skills Kolo Touré is not synonymous with. The Ivory Coast international is also a squad player at best.
Full-backs. José Enrique has regressed at Anfield after an excellent start under Dalglish while Glen Johnson remains an asset in attack and an ass in defence on the other side.
Central midfielder. Lucas Leiva, a fan favourite, enjoys such reverence because he is an indefatigable workhorse downgraded from a creative midfielder. Allen struggled in the first team, Steven Gerrard had arguably his worst season in a Liverpool shirt under Rodgers and then there's Jordan Henderson.
Wingers. Not as pressing a priority with Andy Carroll likely to depart soon, but Stewart Downing is Liverpool's first choice winger.
Striker. Liverpool might need two players to replace the sublime Suárez, despite Sturridge's superb start to life on Merseyside.
Simon Mignolet. Not so much a potential buy as a probable buy, Liverpool have lined up the young Belgian, one of the few rays at the Stadium of Light, to replace Reina. Memorably performed well on the opening day of the 2011-12 season at Anfield in a 1-1 draw.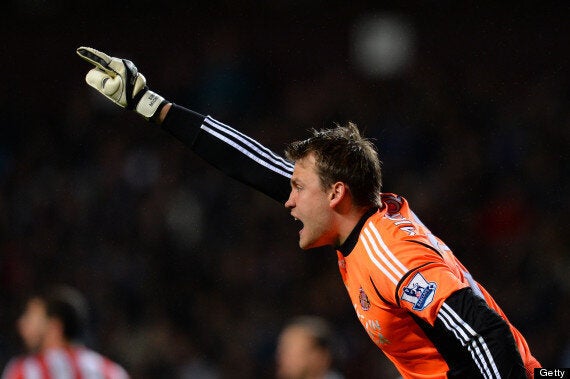 Mignolet seems set to join Liverpool this summer
Kyriakos Papadopolous. A barmy defender (he is described as "verrückt" - crazy - by Schalke fans) who has nevertheless impressed in the Bundesliga, he is only 21 and the personality and ability could make up for the inexperience alongside Agger.
Aly Cissokho. Still only 25, the France international has played in Portugal, France and Spain and is a more physical presence than Enrique. Almost joined AC Milan in 2009 but failed his medical due to a problem with his teeth that indicated potential spinal problems.
Tiago Ilori. The London-born Portuguese Under-20 defender is an inferior prospect than Papadopolous but would offer a freshness as opposed to the stagnant Skrtel.
Henrikh Mkhitaryan. Fresh from a commendable Champions League campaign with Shakhtar Donetsk, Mkhitaryan is a prolific goalscorer capable of playing as a number nine or as a number 10.
David Villa. Despite his age (31), a number of Premier League clubs should be - or are - after Villa. Outcast by Barcelona to the left wing, he could be an inspired striker at Anfield. It was reported as long as three years ago he was taking English lessons, too. Iago Aspas. Another creative forward, the Spaniard would be a prudent attacking addition if Liverpool can get the green light to bring the 25-year-old to Merseyside. The deal has been blocked by the Spanish Football Federation in a legal row over the Aspas' representation.
Pepe Reina. Mignolet's signing should signal the end for Reina, a player Rodgers has been keen to offload since he succeeded Dalglish. Won't play second fiddle to the Belgian.
Brad Jones. A reserve goalkeeper should be dependable and offer the number one stopper competition. Jones is, and offers, neither.
Jonjo Shelvey. If you have seen Being: Liverpool, you will have noticed Shelvey appears to be the teacher's pet. A capable Premier League midfielder, he has made little impact at Liverpool since he joined in 2010.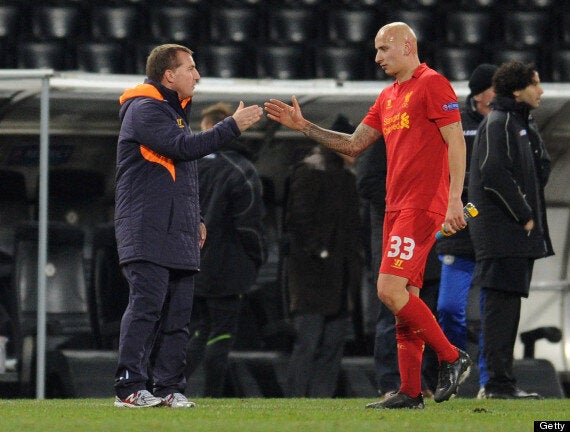 Jordan Henderson. The Red and White Kop forum has bizarrely taken Henderson to heart, which suggests he ought to be sold.
Stewart Downing. He contributed less goals and less assists in his debut season than Everton goalkeeper Tim Howard did and has hardly improved. Even Rodgers made no secret he was up for sale.
Andy Carroll. The 24-year-old striker's days were numbered as soon as Rodgers was appointed. His instant loan afforded him the perfect opportunity for a season-long audition at West Ham and he appears to have passed the test.