The Duchess of Cambridge has chosen to follow recent royal tradition and have her baby at the exclusive £6,000-a-night Lindo wing at St Mary's Hospital, opting for a range of "bespoke care packages".
A normal delivery package including a one-night stay costs £4,965, with an extra night in a deluxe room costing £1,050, plus consultant's fees which can come to around £6,000, depending on the care required, meaning a two-night stay can cost more than £12,000.
A suite of two rooms, with one used as a living room, costs £6,265 for a one-night stay with normal delivery and £2,200 for each extra night, meaning a two-night stay, with consultant fees of an estimated £6,000, would cost around £14,465.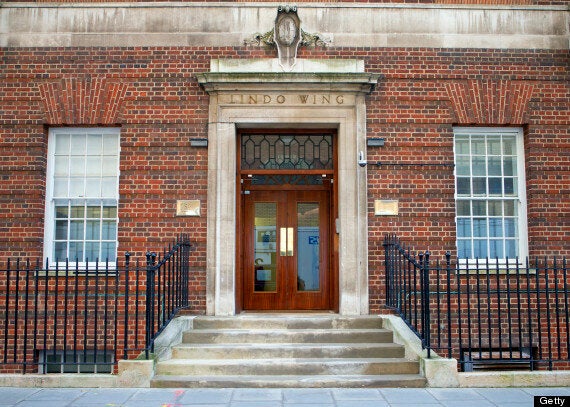 Each room has satellite TV with major international channels, a radio, a safe, a bedside phone and a fridge
The expectant mother and her visitors can access the internet via wifi and there is a choice of daily newspaper delivered to the room each morning. Toiletries are also provided.
All meals are freshly prepared in a dedicated kitchen and tea and coffee is provided for mothers and guests throughout the day.
The wing also offers a "comprehensive wine list should you wish to enjoy a glass of champagne and toast your baby's arrival".
William made his public debut at one day old with his parents outside the hospital, wrapped in a white blanket carried in the arms of his father the Prince of Wales with Diana at his side.
The Lindo has been a popular birthplace for royal children over the years.
The Duke of Cambridge and his brother Prince Harry were both born in the private wing in Paddington, west London, and Alan Farthing, the Queen's gynaecologist, who is helping to care for Kate, works partly at St Mary's - on the NHS and in the Lindo.
Peter and Zara Phillips were both born in the wing and Princess Michael of Kent and the Duchess of Gloucester also gave birth there.
Fully refurbished last year, the wing is described as providing "leading private obstetric and neonatal care for 60 years".
It has private en suite rooms designed to provide "comfort and privacy". Deluxe rooms and suites are also available.
Postnatal rooms come with a fully-reclining chair for partners who want to stay. They will receive a free breakfast in the morning and visiting hours are flexible.
The Lindo Wing's internationally-renowned obstetric unit caters for complex pregnancies and deliveries, as well as multiple births.
The unit specialises in complex trauma surgery as well as other specialties such as bariatric surgery, vascular surgery, gynaecology, urology, general surgery, and ear, nose and throat procedures.
The wing also has the benefit of being based in an NHS hospital if further complications arise, including its facilities for premature babies in the Winnicott Baby Unit.
In 2006, William visited the refurbished NHS neonatal unit at St Mary's, cradling two tiny premature babies - one weighing just 5lb.
At the forefront of specialist care for premature babies, the Winnicott looks after some of the most critically-ill newborns in the UK.
It treats around 350 sick and premature babies from across the country each year, caring for up to 18 youngsters at a time.
It is renowned for pioneering a gentle care approach and for its New-born Individualised Developmental Care and Assessment Programme, which helps to speed up growth and reduces developmental problems.
Techniques used to encourage development include baby massage and kangaroo care, where infants are held by their fathers, tucked into a pouch to allow close contact.
Diana, Princess of Wales returned to St Mary's in April 1997 - four months before her death in a Paris car crash - when she toured the paediatric intensive care unit, meeting poorly youngsters.
William's great-grandmother, the Queen Mother, was the honorary president of St Mary's.
The Prince of Wales and the Duchess of Cornwall visited the hospital following the July 7 bombings.
Related