David Beckham's arrival in Shanghai triggered a stampede which left five people injured.
People fell in a stampede as they bid to catch a glimpse of the former England captain at Tonji University on Thursday.
An ambassador to Chinese football, Beckham's visit to the country turned chaotic in the country's largest city, with one woman left bloodied as a result of the stampede.
Beckham, 38, is into his fourth day of his week-long tour and will be accompanied by wife Victoria at the weekend.
In March, China named ex-Manchester United and Real Madrid midfielder Beckham as its ambassador for the country's football league in a bid to revive the game's image following a match-fixing scandal.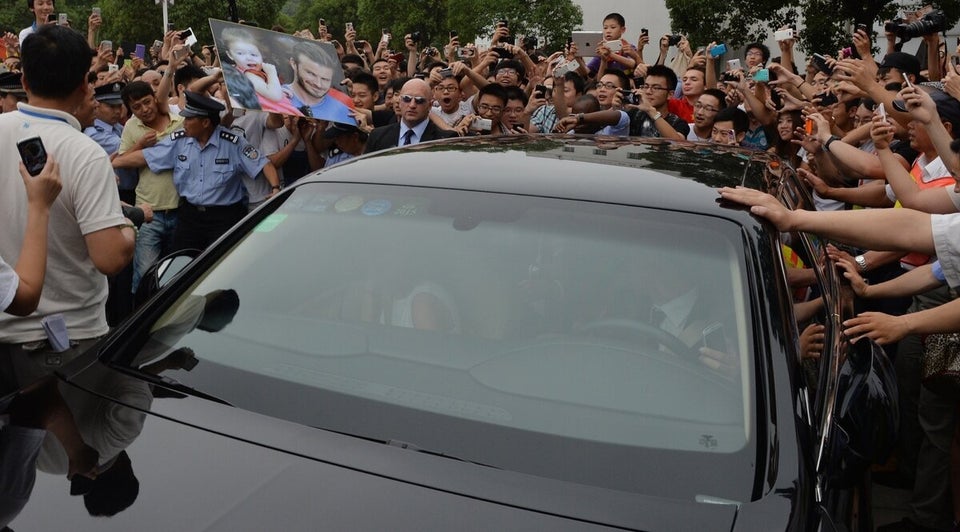 David Beckham Shanghai visit