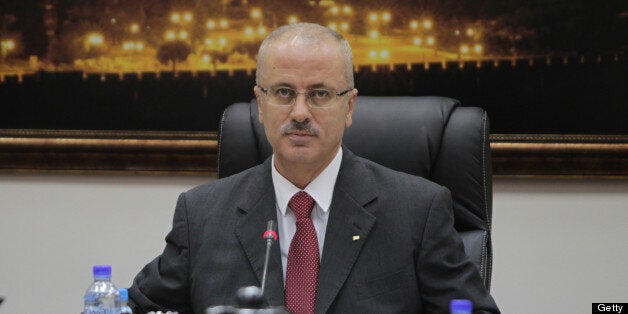 The newly-sworn in Palestinian Prime Minister Rami Hamdallah has resigned less than one month into office.
Hamdallah, a British-educated academic who ran as an independent, was sworn in on 6 June, replacing Salam Fayyad. The Palestinian Authority President Mahmoud Abbas has yet to issue a response to the resignation.
The BBC reported Hamdallah's office said he submitted his resignation because of a "conflict over authority".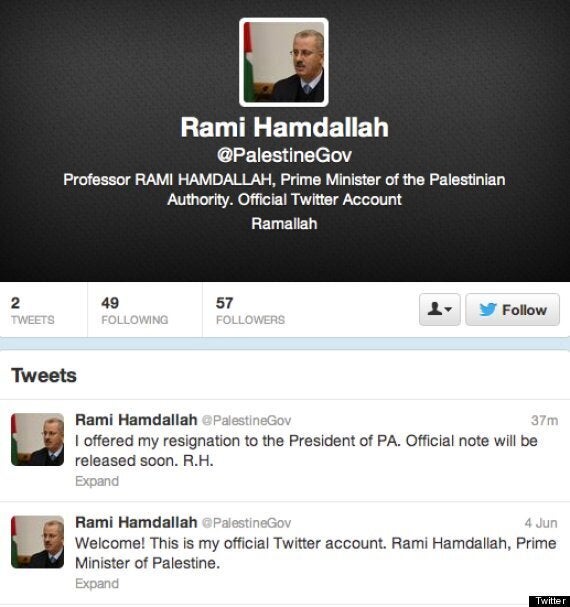 The Twitter account of Rami Hamdullah
Hamdallah's cabinet had only met for the first time last week, but the government has been plagued by in-fighting since his appointment. The now ex-PM had always made it clear he intended to govern only for a "transitional period".
Hamdallah's appointment was unexpected, he was plucked from his role as a university dean by Abbas to take the position after Fayyad resigned in April.
Abbas gave Hamdallah two deputies, one for political and one for economic affairs, apparently to make up for his lack of political experience, AP reported.
Popular in the Community