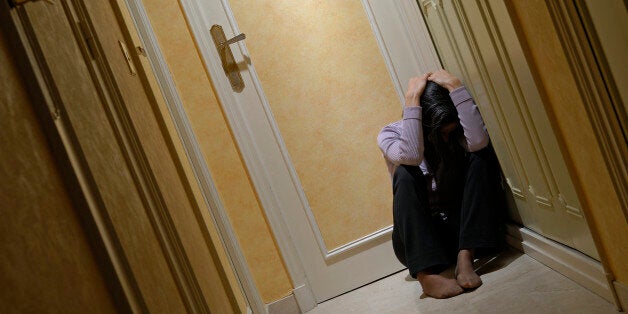 They are six times more likely to be murdered by a partner than men who are victims of homicide.
Countries in south-east Asia top the list of those with the highest rates of "domestic" killings of women by intimate partners.
In those countries, almost 60% of murdered women are partner victims.
Richer parts of the world, including England and Wales and the US, also have high rates of more than 40%.
Researchers from the London School of Hygiene & Tropical Medicine in London compiled data on nearly 500,000 homicides from 66 countries.
They found that worldwide, partners are responsible for 38.6% of all murders of women compared with 6.3% of murders of men.
The estimates, published online today in The Lancet medical journal, are said to be conservative.
Dr Heidi Stockl, who led the research, said: "Our results underscore that women are disproportionately vulnerable to violence and murder by an intimate partner, and their needs have been neglected for far too long.
Such homicides are often the ultimate outcome of a failed societal, health, and criminal justice response to intimate partner violence.
"More needs to be done, particularly to increase investment in intimate partner violence prevention, to support women experiencing intimate partner violence (most women killed by a partner have been in long-term abusive relationships), and to control gun ownership for people with a history of violence."
Low-to-middle income countries in Europe and the eastern Mediterranean were among those with the lowest proportion of murdered women killed by partners, with rates of 20% and 14.4% respectively.
Among murdered men, rates of partner homicide were highest in richer countries (6.3%), Africa (4.1%) and low-to-middle income Europe (3.6%).
Commenting on the findings in the journal, Australian expert Dr Rosana Norman from the University of Queensland, said: "These findings have important implications for efforts to prevent intimate partner homicides and the need for further research..
"Prevention of homicide of women and men by intimate partners is important. Research into the complex issues related to intimate relationships can only be undertaken if improved data are collected in a systematic fashion."
Related