Microsoft has completely reversed its position on pre-owned games, lending and online check-ins for its Xbox One console - but many gamers still aren't happy.
Just before the E3 video games conference earlier this month, Microsoft had caused outrage by unveiling complex new rules regarding the new machine.
Its new policies would have restricted the resale of games, allowing publishers to charge if customers traded in old titles.
It would have also required gamers to check-in online once every 24 hours.
Microsoft had claimed the new model would have pushed console gaming into a new era where games were tied not to physical hardware but cloud-based accounts. However, Sony had won praise from fans by completely rejecting these trends for its own PS4 console,leaving Microsoft increasingly isolated.
"Since unveiling our plans for Xbox One, my team and I have heard directly from many of you, read your comments and listened to your feedback. I would like to take the opportunity today to thank you for your assistance in helping us to reshape the future of Xbox One.

You told us how much you loved the flexibility you have today with games delivered on disc. The ability to lend, share, and resell these games at your discretion is of incredible importance to you. Also important to you is the freedom to play offline, for any length of time, anywhere in the world.

So, today I am announcing the following changes to Xbox One and how you can play, share, lend, and resell your games exactly as you do today on Xbox 360."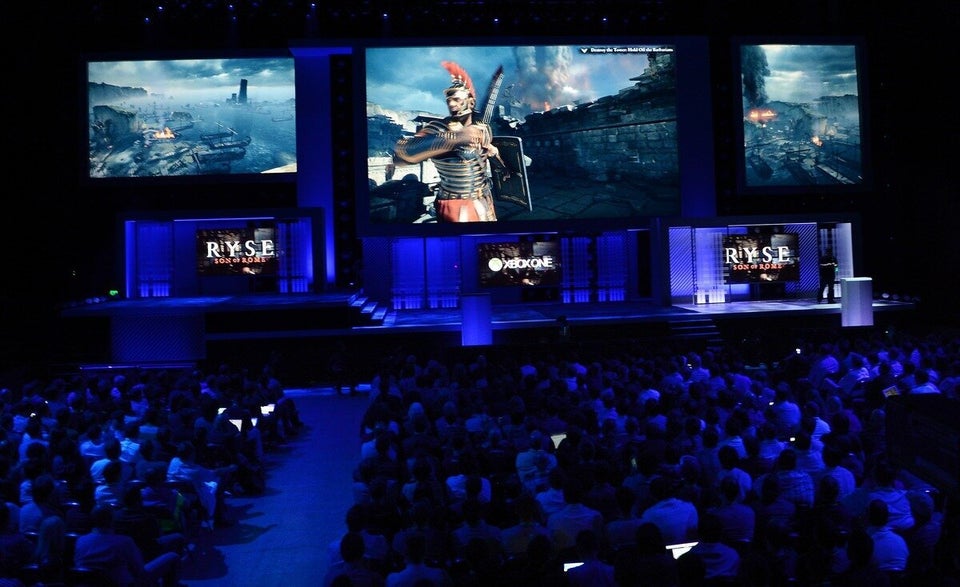 Microsoft E3 Keynote: In Pictures
In practice the new policies mean:
After a one-time online set-up, you can play any offline game without checking in online (as long as it's on a disc)
Trading, lending, resale and renting works as it does on the Xbox 360
No region restrictions
Downloaded games cannot be shared or resold
Playing disc based games will require that the disc be in the tray
"We appreciate your passion, support and willingness to challenge the assumptions of digital licensing and connectivity. While we believe that the majority of people will play games online and access the cloud for both games and entertainment, we will give consumers the choice of both physical and digital content. We have listened and we have heard loud and clear from your feedback that you want the best of both worlds."
But while the changes were welcomed by many fans, some said that the U-turn had made the console worse.
"Cheaper games. Easier sharing. The end of discs. The Xbox One would have been just fine despite the chorus of haters, would have been a better system for ignoring them. Microsoft losing its nerve on this isn't just disappointing for the features we lose. It's unfortunate because it shows just how heavy an anchor we can be."
"I see nothing to suggest that the desire behind its original decisions has changed, and until Microsoft convinces me that it understands the significance to gaming of ownership and legacy, I will find it hard not to be pessimistic."