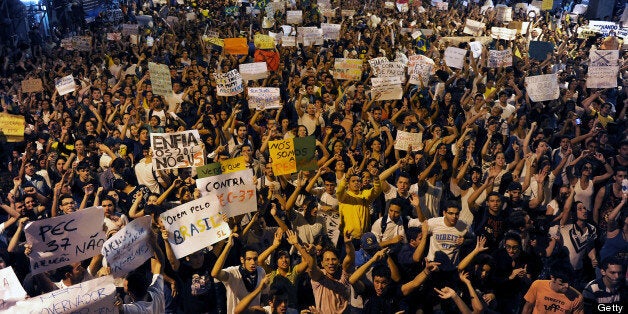 For football junkies, the season never truly ends. Even in supposedly barren summers there is an Under-21 European Championship to enjoy in an odd year, the Copa América generates plenty of interest outside South America and by the time these tournaments have concluded the pre-season fixtures begin as the football fix continues.
But the Confederations Cup, unlike a continent's quadrennial tournament, is a waste of time and a cynical cash cow which has lasted too long. It is a view plenty held before Spain annihilated Tahiti's abysmal amateurs 10-0 in Brazil on Thursday night in a match which further sullied the credibility of an uncalled for tournament.
Italy and Japan's enthralling 4-3 contest may be the most entertaining match of the year but it is not a fixture which will stand the tests of time.
Until Fifa saw some sense (for once) midway through the last decade, it used to be a biennial event. Since 2005, the tournament has been held in the nation that will host the World Cup in the following year, so it is billed as a precursor for the main event, as if the world's second most popular sporting event requires any more hype.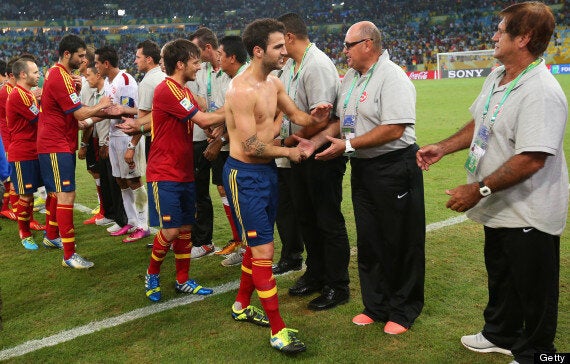 "Thanks for coming. We'll never play you again."
Featuring the holders of each of the six Fifa confederation championships, the World Cup winners and host nation, it is rather a convenient opportunity for Fifa to allow their plethora of sponsors more ad time on the stadium hoardings.
Inconveniently for president Sepp Blatter, the 2013 event has been overshadowed by Brazilian protesters flooding the streets. The mass demonstrations, with sporadic bursts of violence, are increasing and intensifying in a united expression of frustration at supposed government corruption and the lack of investment in public services amid high taxes.
Blatter self-righteously prides himself on new nations staging Fifa tournaments, even if these nations are inherently racist or abusers of human rights. Although Russia and Qatar's 2018 and 2022 showpieces will be their debuts, Brazil have not hosted a World Cup since 1950, and he is predictably miffed that the country's privilege is being overshadowed.
"They are linking them (the protests) to the Confederations Cup," Blatter said in an interview with Brazil's Globo TV network. "I can understand that people are not happy, but they should not use football to make their demands heard."
Blatter is staggeringly naive if he believes a superfluous tournament is not a perfect platform for thousands to be heard. It is actually the opposite, and the disenchanted citizens on the street have not only brought their daily strife under the microscope but further exposed the Confederations Cup's pointlessness.
Gallingly for the competition, it is synonymous not with outstanding football or individual moments of ingenuity, but the death of Marc-Vivien Foé in Cameroon's 2003 semi-final in Saint-Etienne.
Foé's autopsy produced evidence of hypertrophic cardiomyopathy, a hereditary condition known to increase the risk of sudden death during physical exercise. Blaming the Confederations Cup's existence for his death would be wildly inaccurate, but in an age when footballers complain of tiredness and English supporters have to endure the tedious winter break pleas, the existence of an eight-team tournament is futile.
Next year, Juan Mata will play in his fourth successive summer tournament. A member of Spain's triumphant Under-21 Euros side in 2011, he was part of the seniors' Euro 2012-winning squad and played his 69th game of the season for club and country against Tahiti. The 25-year-old's enduring class makes a mockery of England's risible excuses for tournament failures, but the incessant football will eventually take its toll.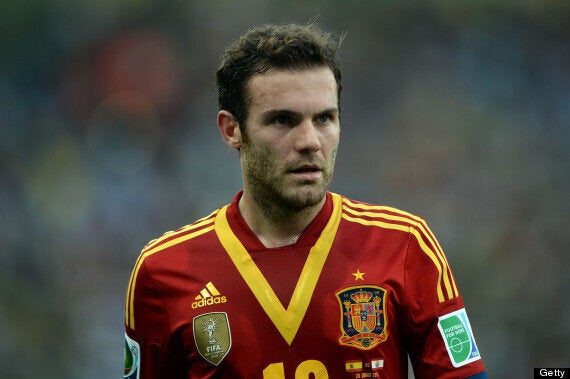 Mata could play his 70th game of the season in Brazil
There is no end in sight, though. Russia 2017 and Qatar 2021 are already scheduled to host the Confederations Cup, meaning some teams will face the armageddon heat of the Arab state in two consecutive Junes.
Teams are at full-strength in Brazil and that will only encourage Fifa, even if it seems nonsensical to criticise nations for wanting to win. Vicente del Bosque's Spanish second XI would arguably be favourites at a World Cup, let alone a Confederations Cup, which would make for a fascinating spectacle. Although the spectacle really is uncalled for.