The Gunners have smashed their transfer record with the £22 million acquisition of Higuaín and they could trump that again with the arrival of Rooney, after billionaire shareholder Alisher Usmanov encouraged Arsène Wenger to strengthen the squad further.
Manchester United are yet to clarify Rooney's future, which, despite whispers suggesting he will play under David Moyes again, is encouraging for potential suitors. Arsenal, for the first time in their history, seem set to spend big this summer following years of underachievement and however far he has fallen at Old Trafford Rooney would improve them.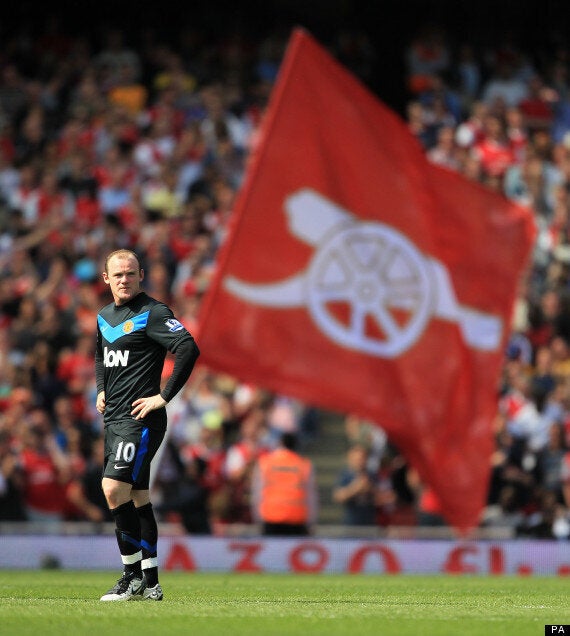 Rooney has made a habit of scoring against Arsenal
He would also not score against Arsenal anymore, something he has done on 12 occasions for Everton and United. Rooney has enjoyed some schadenfreude at Arsenal fans' expense over the years and it remains odd picturing him in an Arsenal kit. Although it seems United could make a profit on the £27m they paid Everton for the 18-year-old nine years ago.
But, to rouse Gooners' imaginations this Friday morning, they could have a front six of Wilshere, Arteta, Cazorla, Oxlade-Chamberlain, Rooney and Higuaín. And that's without signing the overdue defensive midfielder or having to play Theo Walcott.
Arsenal are also linked with a £6m move for Dyanamo Zagreb defender Tin Jedvaj, who's only 17. Wenger baulked at Swansea's £10m valuation of Ashley Williams, which has prompted him to look elsewhere for a centre-back, according to the Sun.
English football was fortunate enough to get Juan Mata after the 2011 Under-21 European Championship and after Spain's latest success it would appear two bright young Spanish things are en route to the Premier League.
Thiago Alcantara should sign for Manchester United and Isco will head to the blue side to reunite with Manuel Pellegrini at City.
Named player of the tournament in Israel, Málaga star Isco will join the Citizens for a relatively low £21m, say the Mail, despite Real Madrid's interest.
The Pellegrini factor and first-team football are likely to have been pivotal behind 21-year-old Isco's imminent move to the north-west of England. Prepare for "Isco Kid" overkill this season.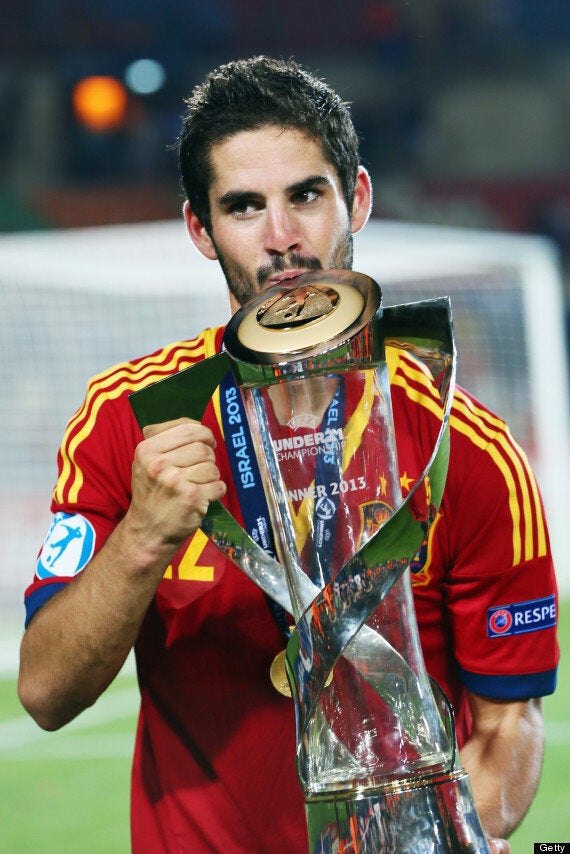 Speaking of Juan, José Mourinho wants to reassure one of the few likeable lads at Chelsea he wants to keep him at the club, contrary to recent reports, write the Mirror.
When Sir Alex Ferguson watched Victor Wanyama in person last season it seemed a Manchester United bid would be inevitable. Turns out it may have been merely a case of Fergie o' Govan enjoying an evening in Glasge.
So for the Victor don't come the spoils. Because he's now linked with Southampton and Cardiff City, rather than the Premier League champions. So say Sky Sports, anyway.
Hatem Ben Arfa may have cottoned on to the turmoil brewing at Newcastle United. First Wonga, then Joe Kinnear, so the Independent say the Frenchman's future at St James's Park is now in doubt.
And is Pepe Reina jumping before he is pushed ahead of Simon Mignolet's transfer to Liverpool? The Spain goalkeeper told Spanish media he believes the Reds would understand if he had the "chance to improve and go to a bigger club," although he added there are "not many bigger than Liverpool". That comes via Onda Cero.