If you're lucky enough to have bagged Glastonbury tickets it's likely you'll want to keep friends at home updated with Instagram snaps, tweets and Facebook statuses showing off all the festival fun you're having.
However, you usually have as much chance of picking up a wifi signal at a festival as you do finding a clean portaloo.
Now, thanks to an unlikely piece of farm equipment, Glastonbury goers have been promised a chance at keeping in touch.
One of festival organiser Michael Eavis's tractors has been converted into a 4G wifi hotspot and will be driven around the site at Worthy Farm in Somerset during this weekend's event.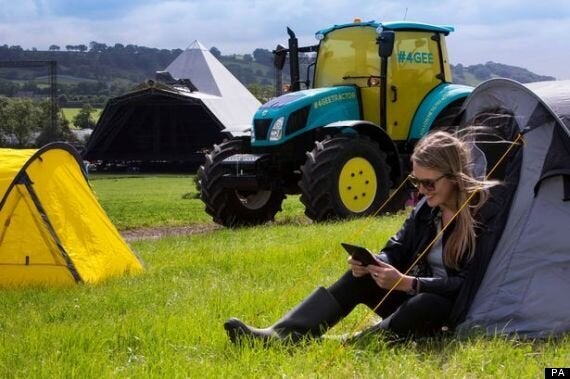 The eco-friendly New Holland vehicle has been fitted with network equipment by mobile operator EE, providing high-speed wifi access to anyone up to 10 metres away, allowing them to connect to the internet on their mobile devices.
EE brand director Spencer McHugh said: "We couldn't be more excited about this year's Glastonbury where we will be installing the first ever superfast 4G network at a UK festival to help those on-site stay connected.
"Our 4G tractor demonstrates the innovative approach we're taking to bring the fastest mobile internet speeds to the UK in a uniquely Glastonbury way and uses similar technology to our fleet of 4G cabs trialled earlier this year.
"We hope festival goers enjoy logging on to the EE-pimped eco-tractor if they see it over the weekend."
EE will be tweeting the tractor's whereabouts so people know where to find it.
The question is, do you want to stay connected while at a festival? Or is switching off part of the experience?
Glastonbury throws its gates open to 137,000 festival goers on Wednesday, with the main musical acts including the Rolling Stones, Mumford & Sons and Arctic Monkeys performing from Friday to Sunday.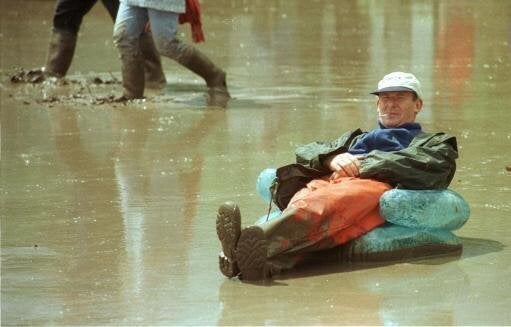 26 People Who Are Doing Glastonbury Right