A former undercover police officer has claimed he was part of an operation to "smear" the family of murdered teenager Stephen Lawrence.
Peter Francis said he was told to find "dirt" that could be used against members of the Lawrence family, shortly after the 18-year-old was killed in a racist attack in April 1993, the Guardian reported.
He was also asked to target the friend who witnessed the murder and campaigners angry at the failure to bring his killers to justice, the newspaper said.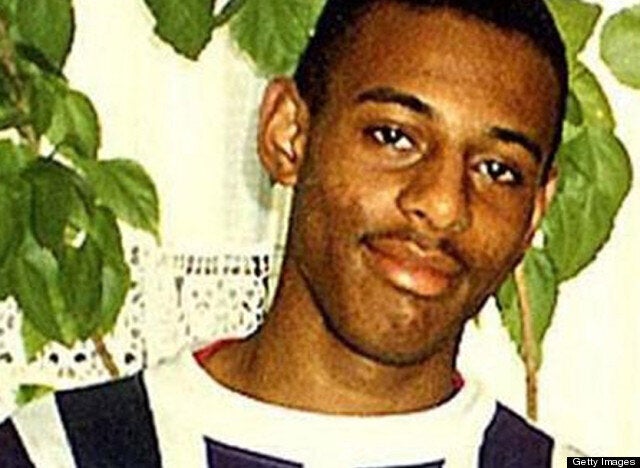 Stephen Lawrence was killed age 18
Prime Minister David Cameron said he was "deeply concerned" by the claims, and has called on Scotland Yard to launch an immediate investigation.
"The prime minister is deeply concerned by reports that the police wanted to smear Stephen Lawrence's family and would like the Metropolitan police to investigate immediately," Downing Street said on Monday.
Mr Lawrence's mother, Doreen, told the Guardian that there was no justification for efforts to discredit her family following her son's murder.
Scotland Yard said it recognised the seriousness of the allegations and shared the concerns of the Lawrence family.
The claims have surfaced as a result of a joint investigation into undercover policing by the Guardian and Channel 4's Dispatches programme, to be broadcast on Monday night. Stuart Lawrence, Stephen's brother
Mr Francis, who reportedly posed as an anti-racist activist in the mid-1990s, said he came under "huge and constant pressure" to "hunt for disinformation" to undermine those arguing for a better investigation into the murder.
He told the Guardian: "I had to get any information on what was happening in the Stephen Lawrence campaign.
"They wanted the campaign to stop. It was felt it was going to turn into an elephant.
"Throughout my deployment there was almost constant pressure on me personally to find out anything I could that would discredit these campaigns."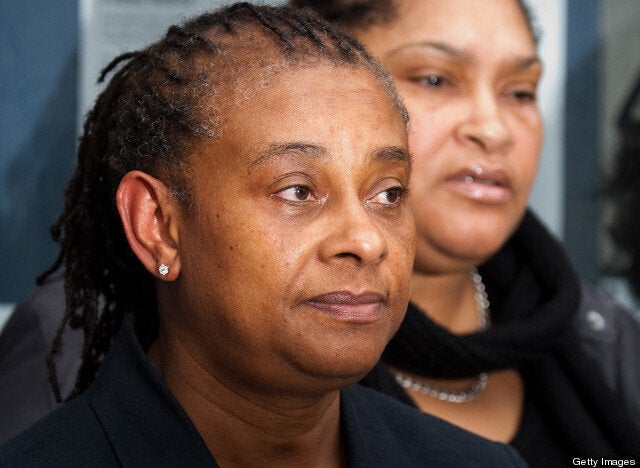 The mother of Stephen Lawrence, Doreen
Mr Lawrence, an aspiring architect, was stabbed to death by a group of up to six white youths in an unprovoked racist attack as he waited at a bus stop in Eltham, south east London.
In January 2012 Gary Dobson and David Norris were found guilty of being involved in the attack and sentenced to life imprisonment, after a forensic review of the case found significant new scientific evidence on clothing seized from their homes following the murder.
Responding to Mr Francis's claims, Mrs Lawrence told the Guardian: "Out of all the things I've found out over the years, this certainly has topped it."
She added: "Nothing can justify the whole thing about trying to discredit the family and people around us."
Mr Francis said he was also involved in a failed effort to discredit Stephen Lawrence's close Duwayne Brooks, who was with him on the night he was killed and the main witness to his murder.
He found evidence that led to Mr Brooks being arrested and charged in October 1993, before the case was thrown out by a judge, the Guardian said.
A Met Police spokesman said: "The claims in relation to Stephen Lawrence's family will bring particular upset to them and we share their concerns."
He added: "The Met must balance the genuine public interest in these matters with its duty to protect officers and former officers who have been deployed undercover, often in difficult and dangerous circumstances.
"We are therefore not prepared to confirm nor deny the identity of individuals alleged in the media to have been working undercover, nor confirm nor deny the deployment of individuals on specific operations.
"At some point it will fall upon this generation of police leaders to account for the activities of our predecessors, but for the moment we must focus on getting to the truth."
Mr Francis was a member of the covert unit known as the Special Demonstration Squad (SDS), the Guardian said.
The past practices of undercover police officers are the subject of an investigation called Operation Herne, which is being overseen by Derbyshire Chief Constable Mick Creedon.
A Met spokesman added: "Operation Herne is a live investigation, four strands of which are being supervised by the Independent Police Complaints Commission, and it would be inappropriate to pre-judge its findings.
Mr Francis claimed senior officers deliberately chose to withhold his role spying on the Lawrence campaign from Sir William Macpherson, who headed a public inquiry to examine the police investigation into the death.
Senior officers were also afraid that anger at the failure to investigate the teenager's killing would spiral into disorder on the streets, and had "visions of Rodney King", the Guardian said.
Shadow home secretary Yvette Cooper described Mr Francis's claims as "shocking and appalling" and called for Home Secretary Theresa May to seek a faster investigation into his specific allegations.
"Victims need to be able to have full confidence in the vital work the police do each day to keep them safe and get them justice. That is why any suggestion that undercover policing could have undermined victims or justice should be taken so seriously and the truth pursued now."