Chelsea have agreed a £49.3 million fee with Napoli for striker Edinson Cavani, according to reports.
Radio Marte, a station close to Napoli, said late on Monday evening a deal of around €58m had been struck between the Neapolitans and Chelsea, with the transfer set to go through once Napoli have signed a replacement.
Cavani, currently preparing for Uruguay's Confederations Cup semi-final with Brazil on Wednesday, scored 29 goals in 34 Serie A games last season as the Partenopei finished second behind Juventus.
The 26-year-old scored twice in Napoli's Champions League last 16 first leg victory against Chelsea last year, only for the Blues to come back in the return tie with a 4-1 win.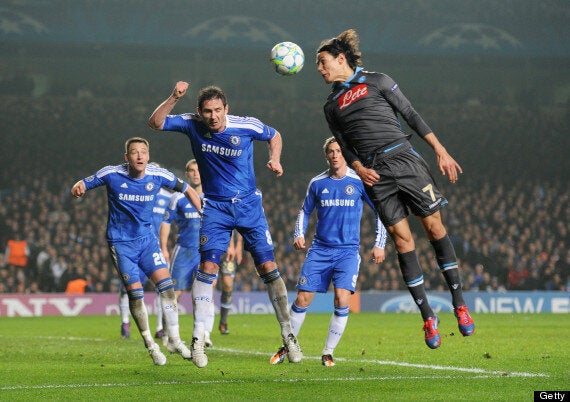 Cavani played twice against Chelsea last year
Cavani's buy-out clause is believed to be around €54m, and he contradicted Napoli owner Aurelio de Laurentiis' claim he will "remain at Napoli" this summer.
After Uruguay secured their semi-final berth, Cavani said: "Those statements were strong and I didn't really like them very much.
"Now I want to speak with the President face-to-face, as I have done on numerous occasions in the past."
Although his father has claimed he would prefer a move to Real Madrid Chelsea could capitalise on the uncertainty at the Santiago Bernabéu, where José Mourinho's successor is yet to be confirmed.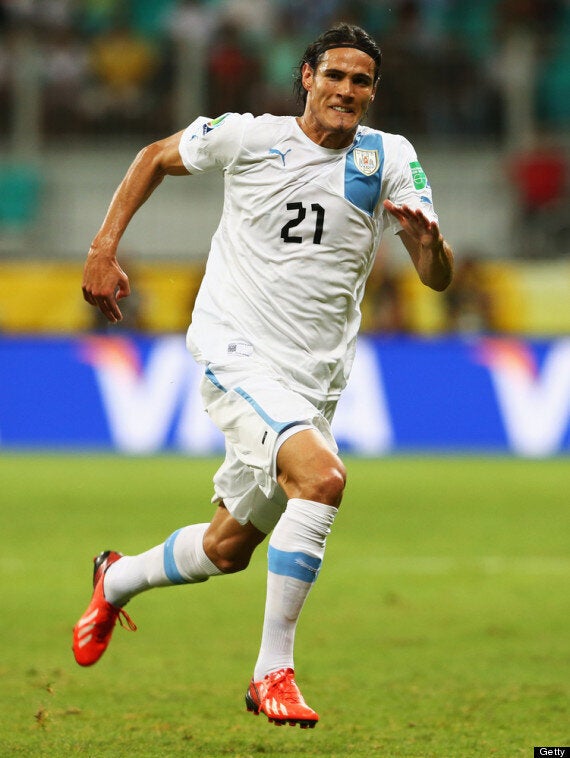 Cavani will play against Brazil on Wednesday
Carlo Ancelotti will almost certainly replace the Portuguese but remains coach at Paris Saint-Germain.
Torres has collected FA Cup, Champions League and Europa League winners' medals with Chelsea since his £50m January 2011 transfer, but his performances have been distinctly underwhelming under four different coaches.
Romelu Lukaku's return after an auspicious campaign with West Brom - as well as Demba Ba's respectable showings since joining from Newcastle United - make for an ominous forecast for Torres.