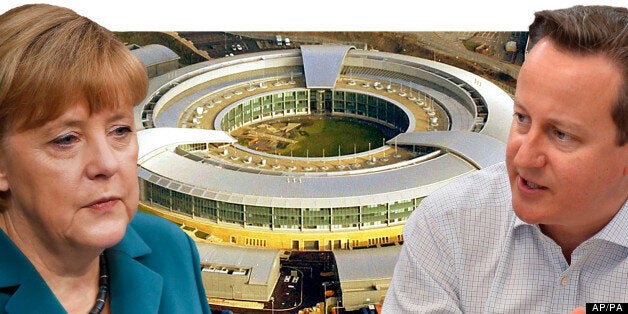 Germany has protested to British ministers over British spying on phone and internet traffic.
Sabine Leutheusser-Schnarrenberger has also said the GCHQ operation sounded "like a Hollywood nightmare".
She questioned whether it was legal and demanded to know whether German citizens had been targeted.
German Chancellor Angela Merkel has also questioned why the United States has not responded to the issues raised by the recent NSA leaks.
Leutheusser-Schnarrenberger also warned the UK ministers that she intends to raise the issue at next month's meeting of EU justice and home affairs ministers in Brussels.
The move reflects growing anger in Germany at the disclosures of the former US intelligence contractor Edward Snowden over the surveillance activities of GCHQ and its American counterpart, the National Security Agency.
Snowden, who is wanted by the United States, is believed to be in Russia as United States amid a global guessing game over his next destination.
In her letter, Leutheusser-Schnarrenberger asks for clarification of the legal basis for Project Tempora and whether it has been authorised by any judicial authority.
She also questions whether the collection of data - which is held for up to 30 days - is triggered by "concrete suspicions" or whether is part of a general trawl.
"I feel that these issues must be raised in a European Union context at minster's level and should be discussed in the context of ongoing discussions on the EU data protection regulation," she wrote.
The Ministry of Justice confirmed last night that it had received Ms Leutheusser-Schnarrenberger's letter and would respond "in due course". A Home Office spokesman said: "We do not routinely comment on private correspondence."
Meanwhile, Foreign Secretary William Hague has declared that Britain should have "nothing but pride" in its "indispensable" intelligence-sharing relationship with the US.
In a speech at the Ronald Reagan Library in California during his visit to the US, he said both nations operated "within a strong legal framework... under the rule of law" and used the information to protect the freedom of their citizens.