 Glastonbury Festival has opened its gates as thousands of the festival's 135,000 ticket holders arrive to bag the best camping spots and kick off the epic event.
Festival organiser Emily Eavis declared the world's largest music festival, now in its fifth decade, open via Twitter this morning:
More than 2,000 other acts are set to perform at the sprawling, five-day event. Headlining will be the Arctic Monkeys, Mumford & Sons and, for the first time in their 50-year-career, the Rolling Stones. One festival goer, who was waiting at the front of the queue for Glastonbury to open this morning, has sent The Huffington Post UK a photo of his much-envied camping spot, with a view of the iconic Pyramid Stage, below: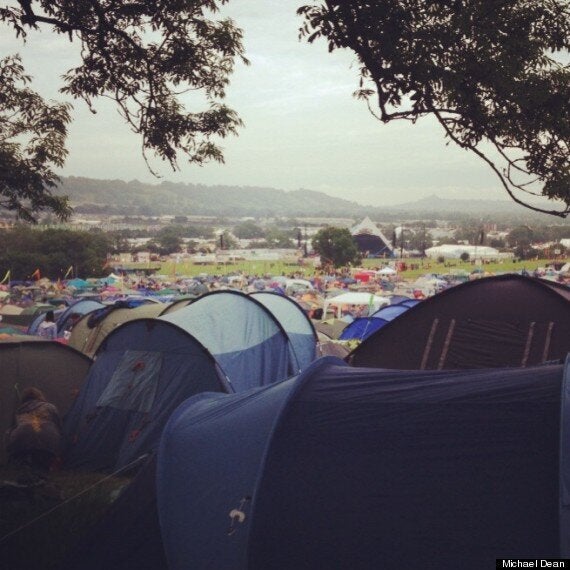 Revellers are hoping for a dry five days, despite the event being known for its mud baths.
The latest weather forecast from the BBC predicts a slightly wet Thursday and Friday, the overall week is looking dry and warm, with lots of lovely evenings. The website foresees highs of 16C by Thursday lunchtime, with the temperature dropping a couple of degrees as rain arrives in the late afternoon, and showers lasting into the evening. The rest of the weekend appears dry. Glastonbury has grown from a gathering of 1,500 hippies on a dairy farm in 1970, each paying one pound and receiving free milk, to a family-friendly festival costing £205 a ticket with an average age of 36.
HuffPost UK will be reporting live from Glastonbury from Thursday, follow @sarahhdean and @HuffPostUKEnt on Twitter for updates.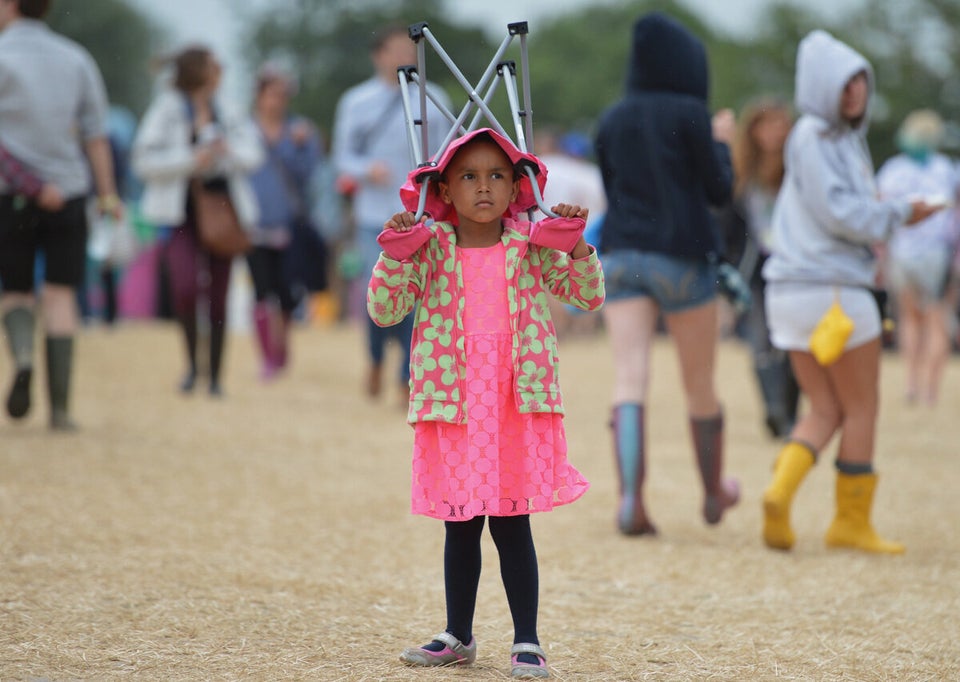 Gates Open For The Glastonbury Festival
Whether the Glastonbury weather is raining or shining - and whether you're in the crowd or on stage - we think you can learn a few things from these people who have got it right at the festival over the years...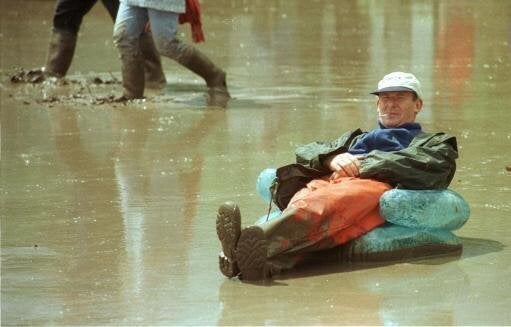 26 People Who Are Doing Glastonbury Right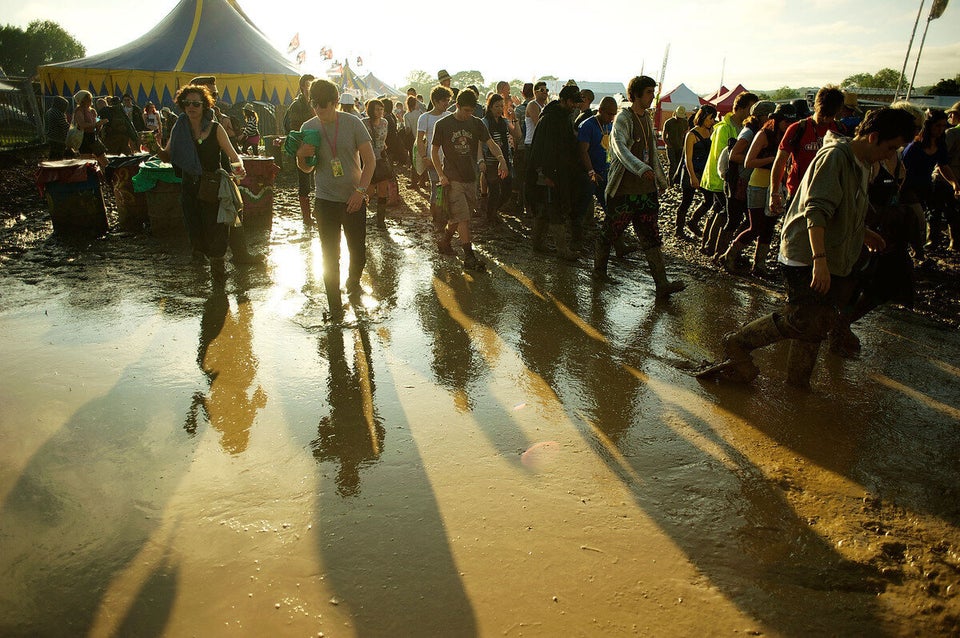 Glastonbury Throughout The Ages