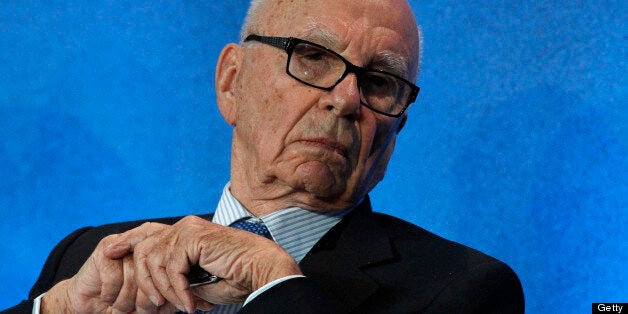 In one of the dullest name changes in history, Rupert Murdoch's News International, which owns newspapers including The Sun and The Sunday Times, has changed its name to the spectacularly bland News UK.
The new name and logo have been introduced ahead of this weekend's restructuring of Rupert Murdoch's media empire, when News Corporation's entertainment interests will be hived off from the publishing side.
The rebranding exercise follows a painful period for News International after the phone-hacking scandal and closure of the News of the World.
News Corp, which includes News UK, will be listed on the Nasdaq stock exchange from Friday as a separate publishing and newspaper business. The entertainment business will trade under the name 21st Century Fox.
News UK said the name and logo provided "a more coherent and logical identity for the new parent company across the globe".
It added that new policies and procedures were in place across the company, with its main titles under new leadership alongside a new executive team.
News UK chief executive Mike Darcey said: "This is an exciting time and I feel privileged to be leading News UK as it begins a bright new chapter.
"With new people and a new strategy, we will take our place within a new company determined to secure a sustainable future for professional journalism around the globe.
"In the UK that means building on The Sun's success as the most popular paper and maintaining The Times and The Sunday Times as two of the most trusted news brands in the world.
"This is the platform from which we will continue to entertain and inform our readers, but also challenge the world around us, using our voice to bring about positive change and hold powerful and vested interests to account."
Popular in the Community