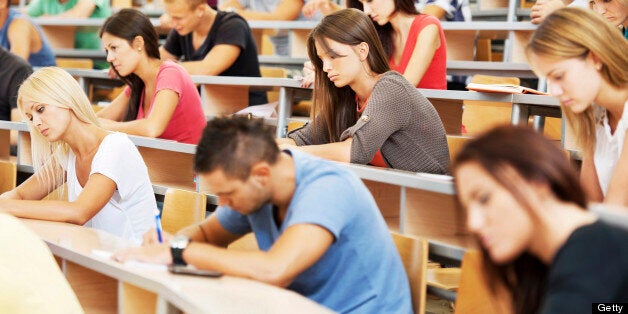 Universities look set for a volatile, turbulent ride thanks to falling student numbers, but the future may not be as bleak for students, according to one university leader.
Sir David Bell, vice chancellor of the University of Reading, participated in the survey, and explained to the Huffington Post UK what the future may hold for universities - and their students.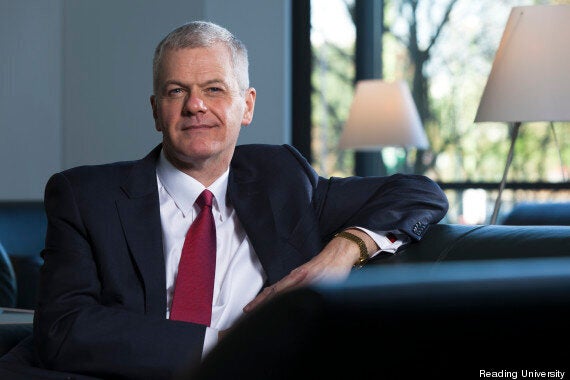 Sir David Bell describes the future as a "turbulent" one
What does the landscape look like for universities in the future?
"We are living in very turbulent times for higher education and a high degree of uncertainty.
"Most people think there is going to be some kind of shake up in the future and closure or mergers. Nobody knows where that could end up. What people are doing is looking at the various forces in play: student choice, uncertainty over funding, funding research, all of that of that together there is a very strong possibility you might see closures.
"There is a sense some change like that is unavoidable because of where we are at the moment."
Will this come as a shock to any universities?
"It would be surprising if any university leader wasn't aware of the current context and how it affects their institutions. You know what your student numbers are like, what your research funding is like, most people will be aware whether they're in secure position or a much more uncertain passageway.
"We've only had one year of the new funding regime which adds to the uncertainty. I think a lot of people aren't entirely sure where things are going to end up.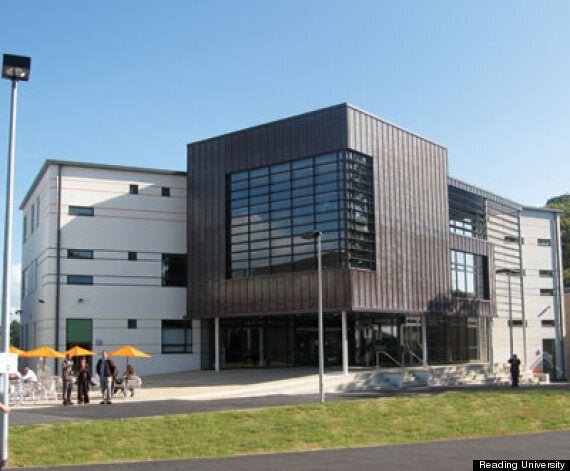 Are new universities more at risk?
"I don't think this is the case, no. Last year a number of universities didn't recruit the number of students they had expected to. Now this isn't to say they are going to close, but I don't think anyone can take for granted that they are in a solid position.
"You can't say there is a particular category of university which will be affected because we don't know where student choice will end up. The report highlighted there is probably a very small number of super-elite universities in the UK which are probably going to be untroubled by any of this - Oxford, Cambridge, Imperial, and some others. But beyond that I don't think anyone can be certain of their position.
"That's why I think everyone is working terribly hard to improve what it is we offer to students. We won't be able to say which institutions are more likely to close or merge than others."
Are older universities "resting on their laurels"?
"There's nobody resting on their laurels. I think if people had been tempted to do that, the past 18 months has suggested it's not a very wise course. Everyone is very aware of this turbulence.
"Up until last year, there was a limit on the number that any institution could recruit. If you hit those limits and had a reasonable reputation you could be pretty sure of your income from year to year. What's happened is that by lifting those numbers controls you can't be assured of your income from year to year. You can't rest on your laurels. You have to think hard about what you are doing.
"There's been a profound change to the certainty of higher education, that is, to the certainty of getting the number of students you were given by government. That's much more volatile and uncertain now. If there was complacency around, people have been well and truly shaken out of it."
Should students be worried?
"You could read what's happened at the moment is going to have a great benefit on students. You could argue universities are now really focusing on the nature of education and experience they offer. Students are benefitted by the fact everyone is trying to attract more and more of them.
"Perhaps the risk is you have institutions who, over time, become more and more unsettled and they have financial difficulty, then students will be understandably more concerned about what's going to happen.
"The question is whether the financial turbulence has a knock on effect to students, and that would be to the detriment of student experience. The government will argue strongly they plan to give greater student choice and to ensure universities are much more focused on the experience and education they offer."
So is this change in HE a positive step for students?
"Well the changes have focused universities very strongly on the quality of education they provide so that's a positive. But it could be a negative - the turbulence I have talked about could shake individual institutions and if that happens then the students who attend those universities might think these reforms are not as good as they have been led to believe."