 More than a third of Ukip voters would be more likely to support the Conservative party if Boris Johnson replaced David Cameron as leader, new polling has suggested.
A survey of 8,000 people by Tory peer Lord Ashcroft found 35% of Ukip supporters would be more likely to jump ship at the election if Boris were leader.
Indeed, the majority of voters in all places apart from Scotland believed the Mayor of London was "different from most politicians and in a good way."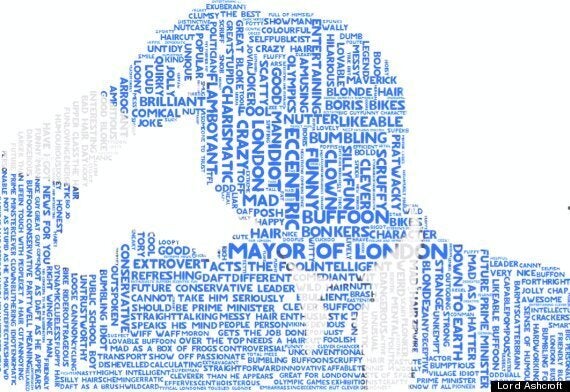 The words people associated with BoJo
When asked to note down what words first sprang to mind in connection with Boris, Lord Ashcroft notes that "the collected answers largely paint a picture of fondness and sometimes even admiration that is unique for a contemporary politician."
However it seems Boris still has some distance to travel if he is to be taken seriously by anyone other than Ukip supporters, with 81% of Conservative voters believing Cameron would make a better Prime minister. Only 18% of Tory supporters backed Boris for the job, in contrast to 64% of Ukip voters.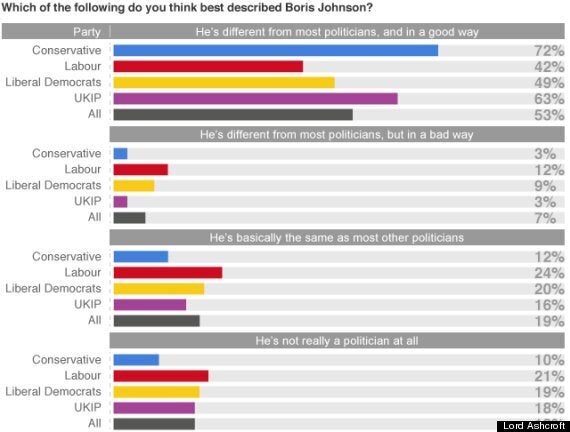 Those polled were asked which best described Boris
Young people aged 18 to 24 and Ukip voters were the only groups in which a majority thought the Conservatives would be more likely to win a general election if Boris led it.
The Mayor only beat Cameron in "understanding ordinary people" while Miliband beat them both in universal appeal.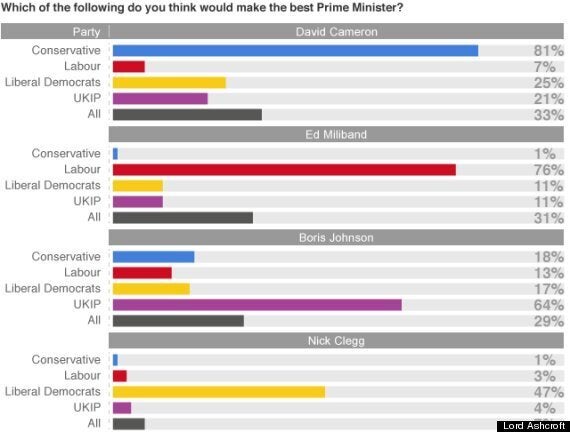 The majority still thought Cameron made the best PM
This compared with Cameron, who had a lead over the rest of his cabinet, with 94% of those asked being able to correctly identify the prime minister.
Nick Clegg, who has a relatively high public recognition rating of 80%, is sometimes confused with George Osborne or Peter Jones from Dragons Den.
A pretty impressive 89% of people recognised Ed Miliband, however perhaps understandably he was sometimes confused with his brother David, or more unfavourably, Bert from Sesame Street.
Lord Ashcroft concludes that Boris as PM appeals to those who have been jaded by politics. He notes: "Once there, though, would Boris make mainstream politics attractive to those who have rejected it? More likely, the slog and compromise of it all would dull for them the Borissian lustre.
"But ultimately, were it to come to pass, the fact of having Boris as leader would not make the things that stop people voting Tory go away, and it would be a gamble to assume he would trump them. The question "are you serious?" would not just be one the voters asked of Boris: it would demand an answer of a party that thought an entertaining new leader would be enough by itself to win them over."
Popular in the Community