Jessica Biel has come under criticism from animal lovers after pictures showed her using 'shocking' tactics to control her dogs.
The 31-year-old actress, a self-professed dog-lover, was seen using controversial techniques to keep her dogs in line.
WATCH the video above to find out more.
Biel, who is married to singer Justin Timberlake, was walking her pit bull, Tina, and one of her boxers, holding the remotes for the collars in her hands.
Shock collars do exactly what the name suggests- they apply a small but noticeable electric shock to the dog's neck as punishment for wrong-doing.
Many people call them unnecessarily cruel, but they are popular methods of controlling canines.
Actress Eva Mendes showed support for them, claiming she tried the shock on herself before using it on her dogs.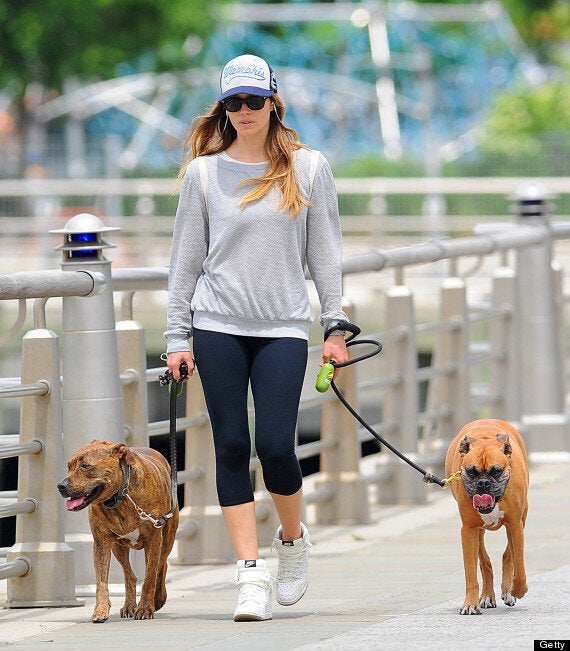 Mrs Biel is known for her love of dogs