Cycling cheat Lance Armstrong says the sport cannot reform while Pat McQuaid remains president of the Union Cycliste Internationale (UCI).
McQuaid has been heavily criticised for allegedly covering up Armstrong's seven Tour de France "wins" between 1999 and 2005, and is under pressure to stand down after seven years.
"(UCI president) Pat McQuaid can say and think what he wants. Things just cannot change as long as McQuaid stays in power," Armstrong told Le Monde.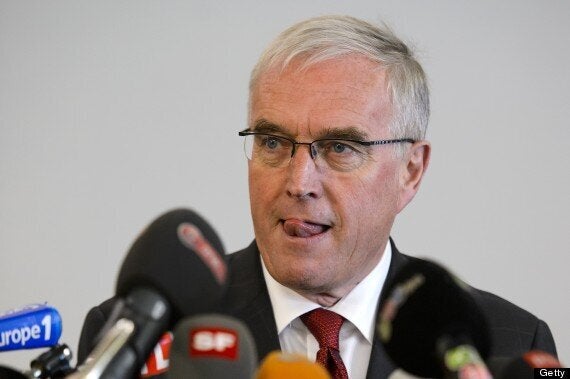 McQuaid is under pressure to relinquish his role as UCI president
"The UCI refuses to establish a 'Truth and Reconciliation commission' because the testimony that everyone would want to hear would bring McQuaid, (his predecessor) Hein Verbruggen and the whole institution down."
The 2013 Tour starts on Saturday and Armstrong, stripped of his seven titles last year, said it was impossible to win the famed race without doping in his era.
"The Tour de France? No. Impossible to win without doping," the Texan added.
"My name was taken out of the palmares (list of achievements) but the Tour was held between 1999 and 2005 wasn't it? There must be a winner then. Who is he? Nobody came forward to claim my jerseys." Armstrong was stripped of his seven titles last year
Armstrong and US Postal's doping programme was described as "the most sophisticated in the history of sport", however he feels unfairly scapegoated by the United States Anti-Doping Agency.
"I did not invent doping. Sorry, Travis," the 41-year-old Texan said, referring to USADA CEO Travis Tygart. "And it (doping) has not stopped with me. I just took part in the system.
"The USADA 'reasoned decision' perfectly managed to destroy a man's life but it has not benefited cycling at all."