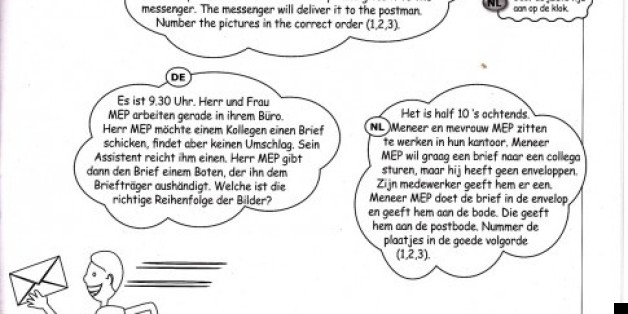 The European Parliament has hit back at the furore over a children's colouring book 'Mr and Mrs MEP', claiming it cost the EU less than €2,000 and pointing out the UK government publishes a similar booklet for children.
'Mr And Mrs MEP' was described as "sexist" by David Cameron, and an example of wastefulness and bureaucracy.
The 10-page colouring book 'Mr And Mrs MEP and their helpers', which has a print run of 15,000, was first held up for mockery in a blog by the Telegraph's Brussel's correspondent Bruno Waterfield.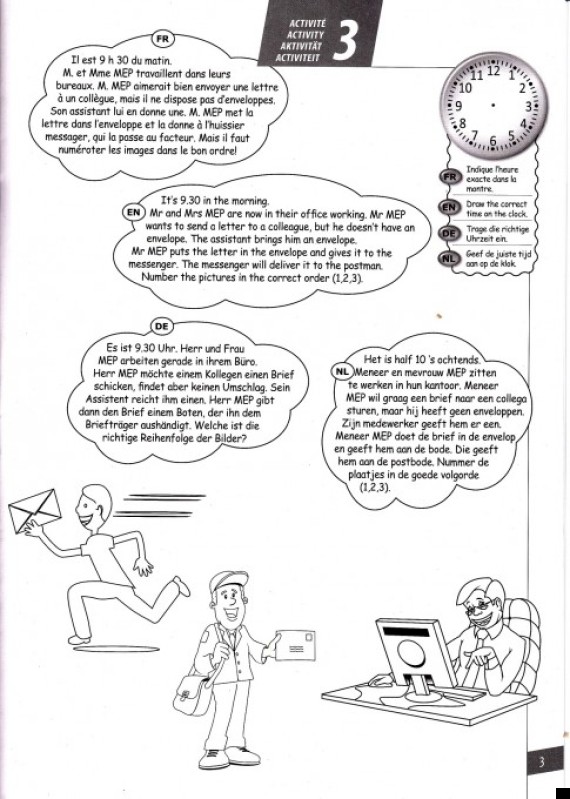 The now infamous letter-sending page of the book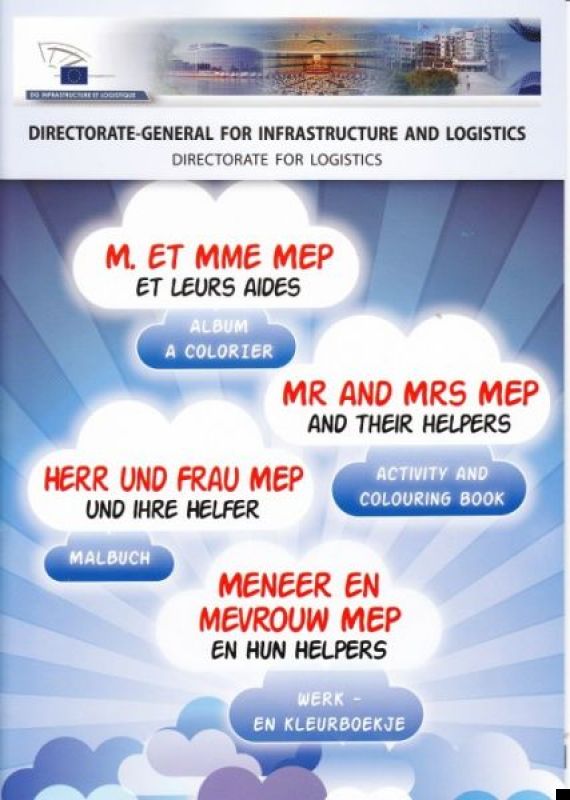 The front page of the colouring and puzzle book
European Parliament spokesman Jaume Duch told HuffPost UK: "In a week in which the European Parliament secured a deal for solid investments in growth, SMEs, innovation and helping young unemployed people to get jobs - a deal worth 960 billion euros over a seven year period - it got astonishingly attacked over a colouring book for small children costing 7 cents apiece (€1,066 in total).
"The colouring book in question was produced in-house for the "kids corner" of the annual Open Day taking place in May in all EU institutions.
"A similar book is also produced by many national Parliaments, including the Westminster Parliament.
"Perhaps the Parliament should rejoice about the fact that during a particularly important EU summit some media found time to discuss colouring books. Next time stickers?"
Cameron said he first thought the book was "a hoax by the Telegraph... I had to convince them that it was a genuine, scandalous waste of money.
"It is pretty sexist at that - because Mrs MEP stops at 6pm to go shopping, Mr MEP goes on till 6.40pm."
He went on: "Without giving away too many names, a number of other European leaders were pretty appalled by this and this is the sort of thing the EU need to cut out if it is to have any chance of winning people's confidence that it spends money carefully."
SEE ALSO: Cameron 'Locks And Loads And Has One Up The Spout'