Andrew Marr has revealed that doctors indicated to his wife Jackie he would not make it through, when he suffered a massive stroke in January.
The BBC broadcaster told the Daily Mail: "Jackie was twice given the impression I was a goner."
Marr suffered two bleeds on the brain, resulting in impaired movement on his left hand side, from which he is still recovering.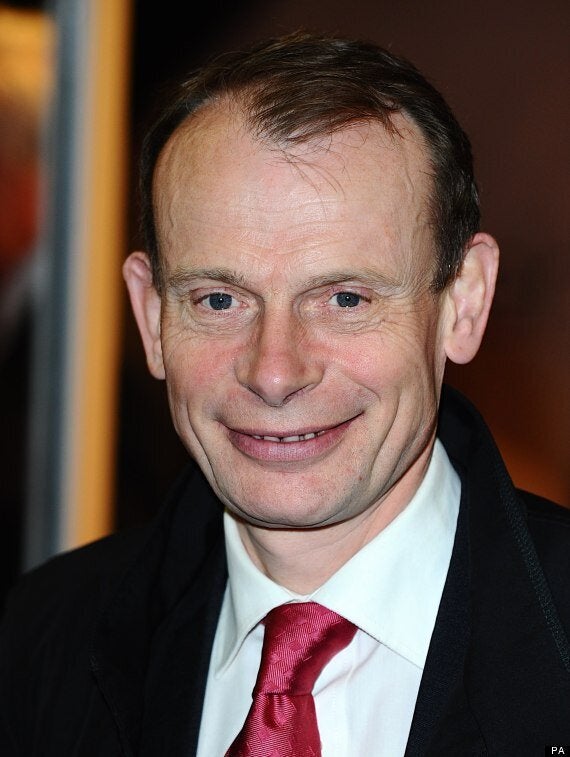 Andrew Marr is recovering from the stroke he suffered in January
He puts it down to a heavy workload and vigorous exercise regime, as he collapsed after completing a particularly demanding session on his home rowing-machine.
At the time, Marr believed he was suffering from a migraine, and cooked his family a meal before going to bed. He reveals that he woke up the following morning, and had trouble moving. He tells the Mail: "I looked in the mirror and saw the reflection of a slightly hostile, strange man with a downwards droop of his mouth. That was the moment when I realised I'd had a stroke."
He also pays tribute to the care of his wife, who has put her own career of journalist on hold to care for Marr at home. He says: "Jackie saved my life. Without her, I wouldn't be here."
Marr was one of the BBC's busiest presenters, with his 'History of the World' series, Start the Week on Radio Four, as well as his his weekly discussion show on Sundays. Replacement presenters have included Sophie Raworth and Eddie Mair, who used the slot to unsettle Boris Johnson.