Police have named a man they want to speak to over the "brutal" murder of a mother-of-two at her home.
The body of Linzi Ashton, 25, was discovered after police were called to a house in Westbourne Road, in Winton, Salford, shortly before 6pm on Saturday.
Greater Manchester Police have launched a manhunt for local man Michael Cope who they believe is responsible for her death.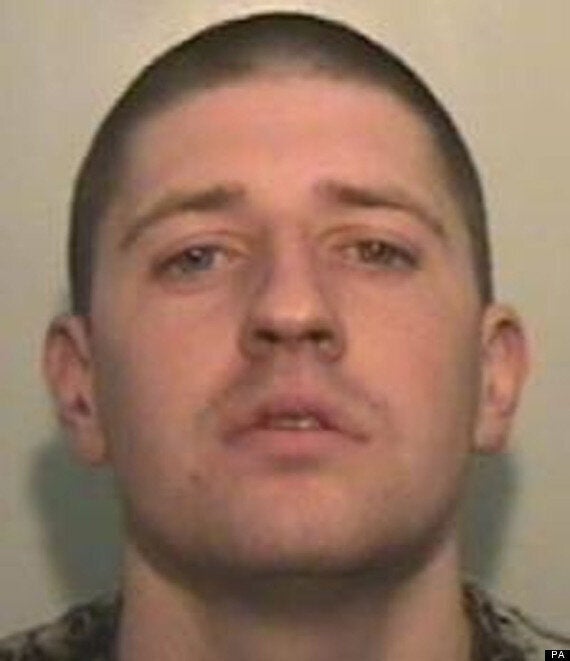 Cope, 28, had been in an "acrimonious" relationship with the barmaid and their turbulent love life had been the subject of previous police contact.
Detective Chief Superintendent Darren Shenton said: "Linzi is the mother of two young children and has been brutally murdered.
"It is an early stage of the investigation and I am not going to speculate as to to the cause of Linzi's death. However, I am satisfied that she has been brutally assaulted.
"This is a fast-moving investigation and I have declared a suspect who I believe responsible for Linzi's death, a former partner of hers, a local Salford man by the name of Michael Cope.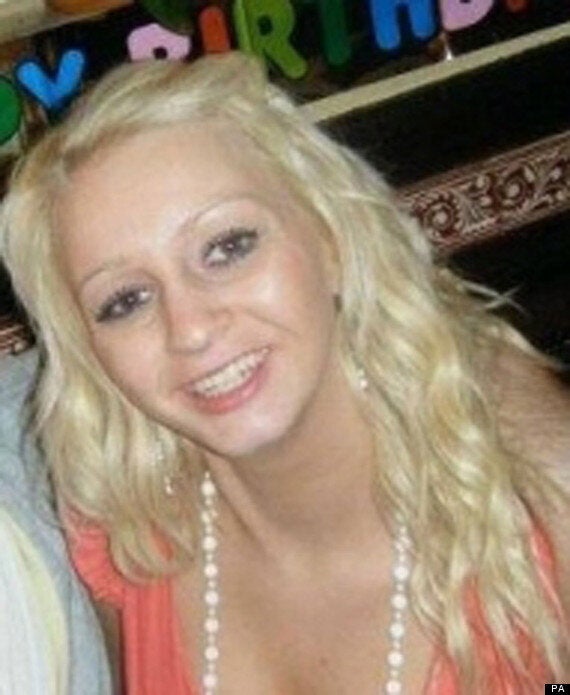 Linzi Ashton's body was found on Saturday
"Michael Cope and Linzi had been in a relationship. That relationship has been acrimonious and indeed the subject of reports to the police.
"A young woman has been brutally murdered. I believe the person responsible is this local man Michael Cope and I need the public's support to locate and actually provide information which will allow the police to arrest Cope.
"Cope himself can surrender to the police and contact any local police officer or police station but I give this caveat to people who may know Cope and may be harbouring him - I would take a particular dim view of anybody who provides assistance to Cope knowing that he is being actively searched by police in connection with this murder.
"Clearly the death of Linzi has caused significant and massive devastation to the family. There are specially trained officers currently dealing and liaising with Linzi's family.
"If anybody knows the whereabouts of Michael Cope then contact us at the earliest opportunity."
Police have cordoned off part of Westbourne Road as forensic crime scene investigators examine the property.
A number of floral tributes have been left at the cordon.
Three women laid flowers but were too upset to comment, with one of them in tears.
Several more floral tributes and cards were left at the Duke of York pub in Eccles town centre where Ms Ashton worked.
One read: "Our Lovely Princess Linzi. Fallen too soon. Forever in our hearts and memories."
The alarm was raised yesterday when relatives found her body.
Greater Manchester Police has referred its previous involvement with the couple to the Independent Police Complaints Commission.
Police confirmed Ms Ashton had visible injuries to her head and face.
It is thought she was last seen alive by a friend in the Eccles area shortly before 2am yesterday.
Mr Shenton said Cope was still likely to be in Salford and that his family knew they were looking for him.
He said: "Because he is a murder suspect we would advise the public not to approach him and report any sightings to us.
"We are also keen to hear from anyone who saw or spoke to either Linzi or Michael throughout Saturday.
"There will continue to be an increased police presence in the area over the coming hours and days, not only to offer reassurance, but to act as a point of contact if you want to discuss anything with us or have any information that may assist this inquiry."
Anyone with information should call police on 101, or Crimestoppers, anonymously, on 0800 555 111.
Ms Ashton's daughters, Daisy, and Destiny, were not in the house at the time.
On the Facebook page of the Duke of York pub, which was closed today, Barney Breet wrote: "Linz was such a pleasant and friendly barmaid at the Duke of York in Eccles. I am sure all those that knew her will share this sentiment. She still had everything to live for. Condolences to her family and close friends. RIP."
On Twitter, Rhiannon Hopkins posted: "Rip linzi Ashton, thoughts are with family friends and the two angels she got taken from."
Jacob Danson said: "God bless you your daughters and family so heartbreaking.x", while Zoe Kenzitt wrote: "So sad especially so close to home. Thoughts are with your 2 girls daisy&destiny."